The Catalogue of Construction Heritage of Rumenka presents a unique representation of archaeological sites, old maps of places and sites, and above all, the construction heritage on the territory of today's Rumenka.
The catalogue was created as a result of inter-institutional cooperation of two cultural institutions of the 'Rumenka' Cultural Centre and Institute for the Protection of Cultural Monuments of the City of Novi Sad.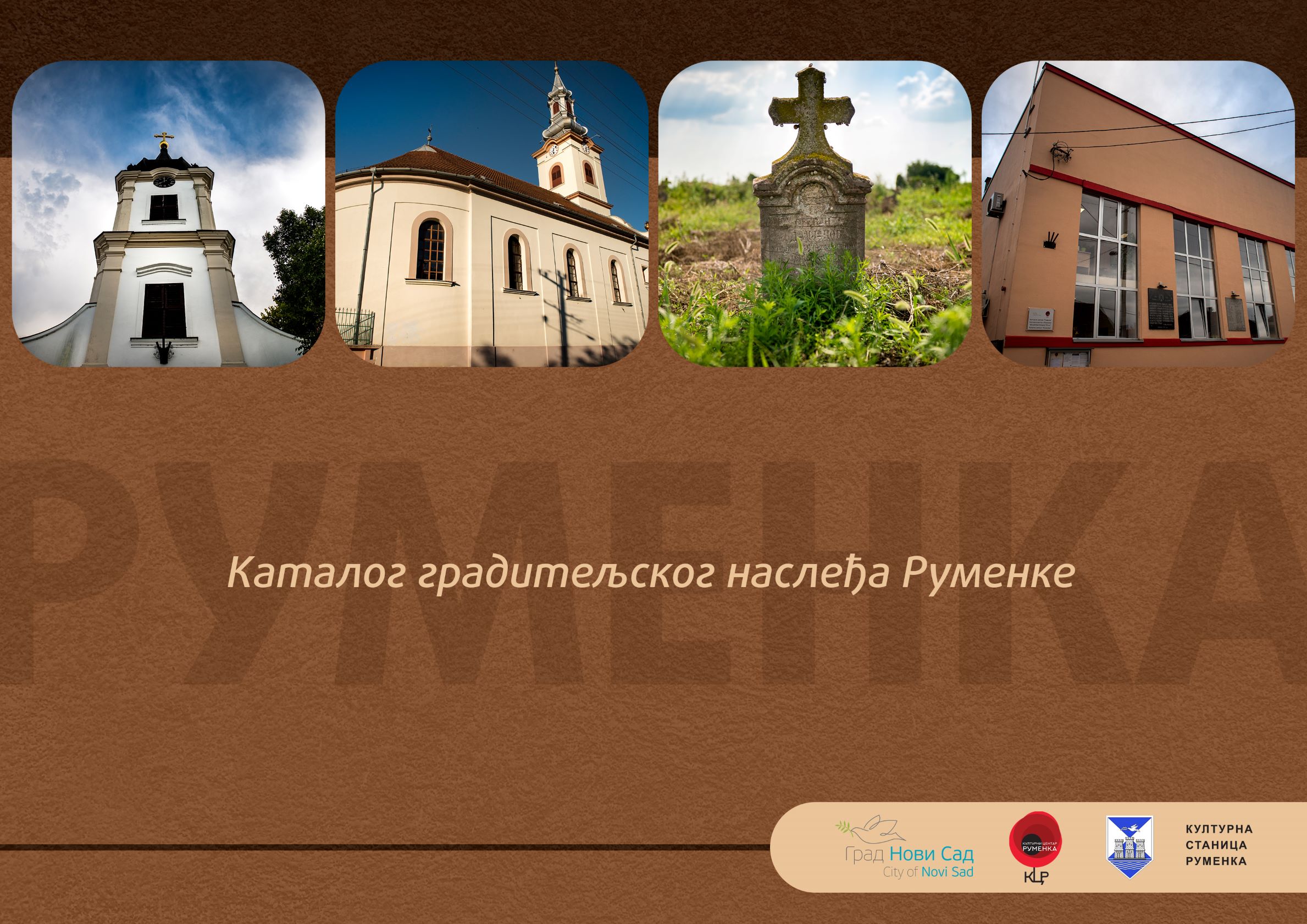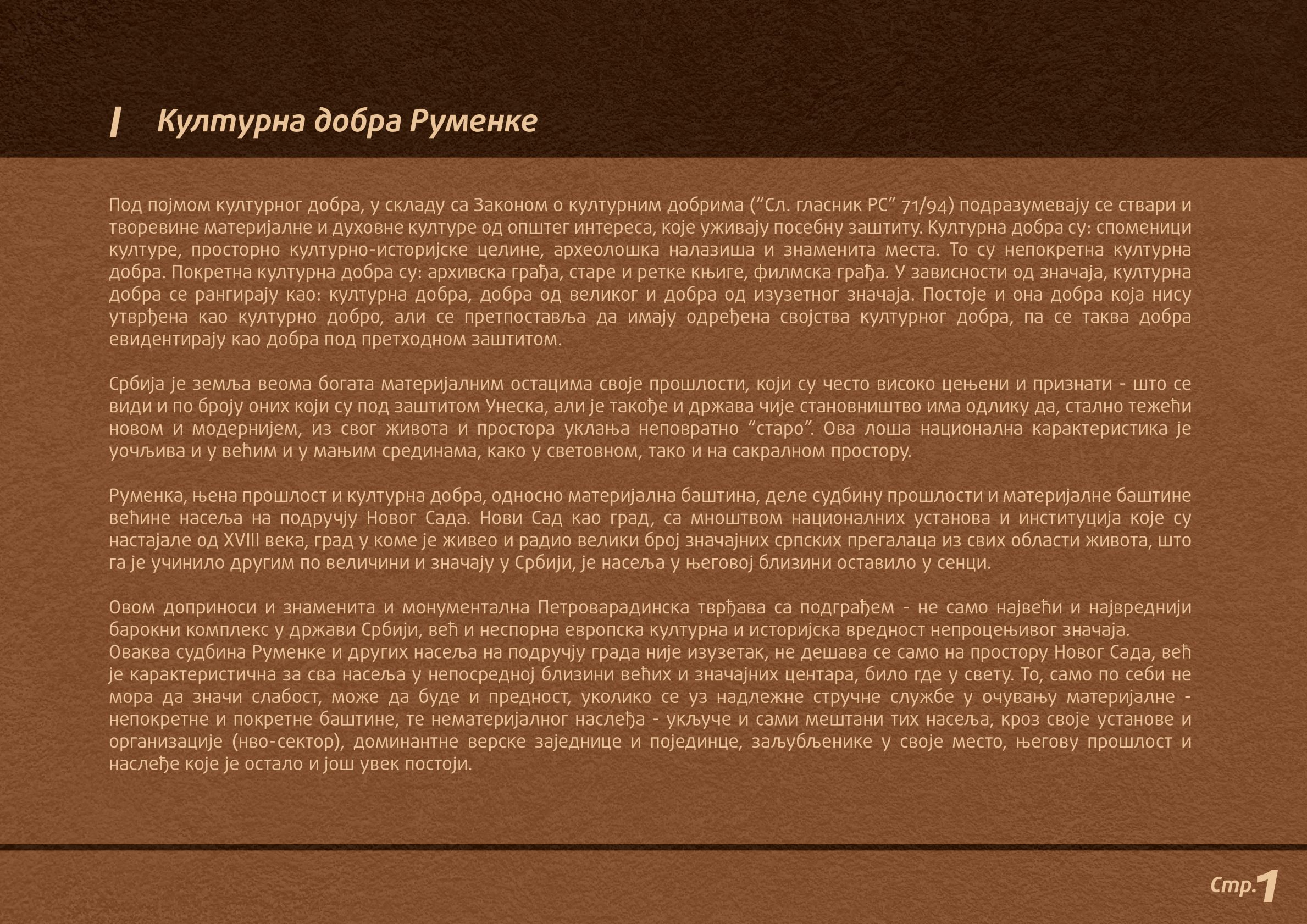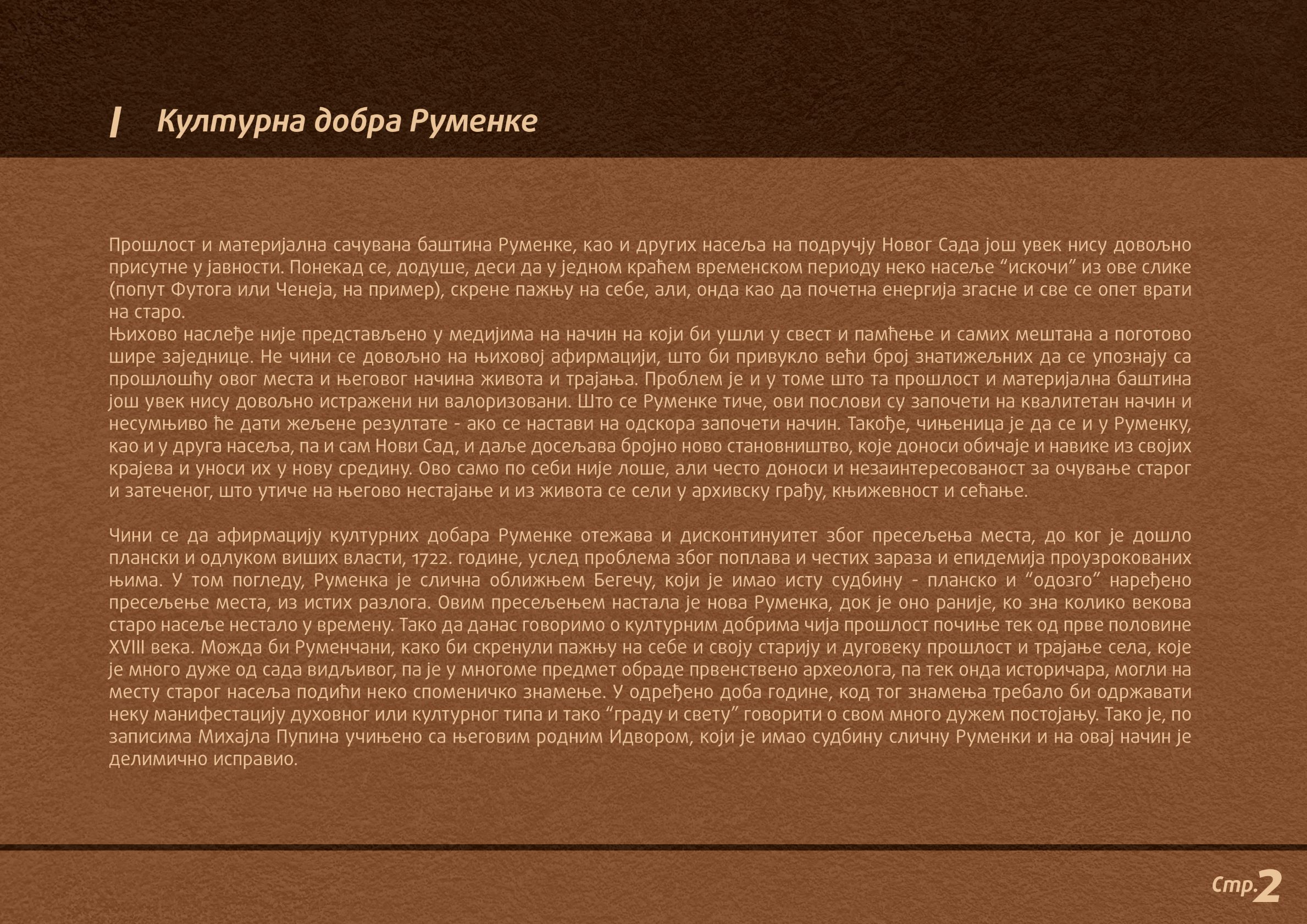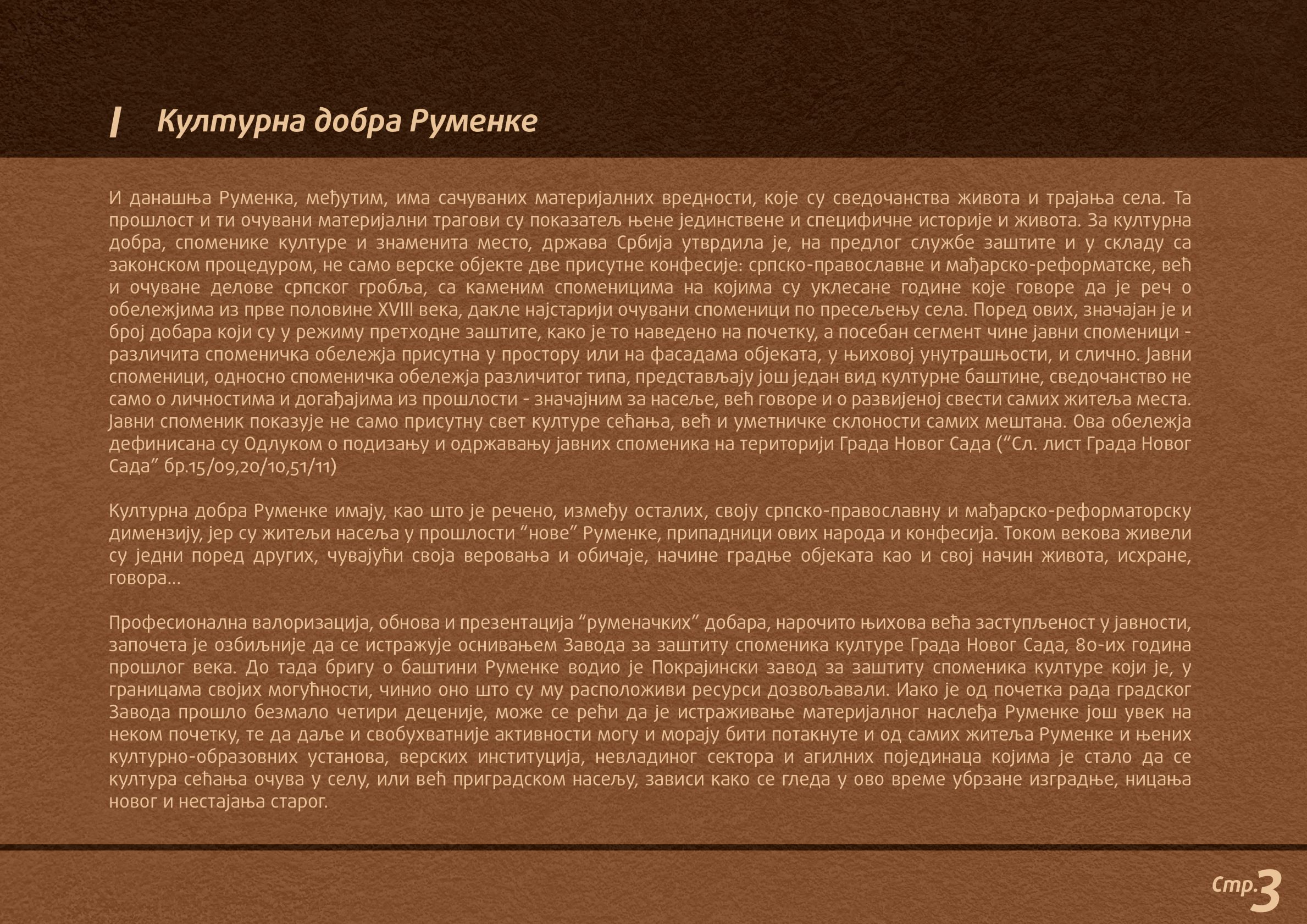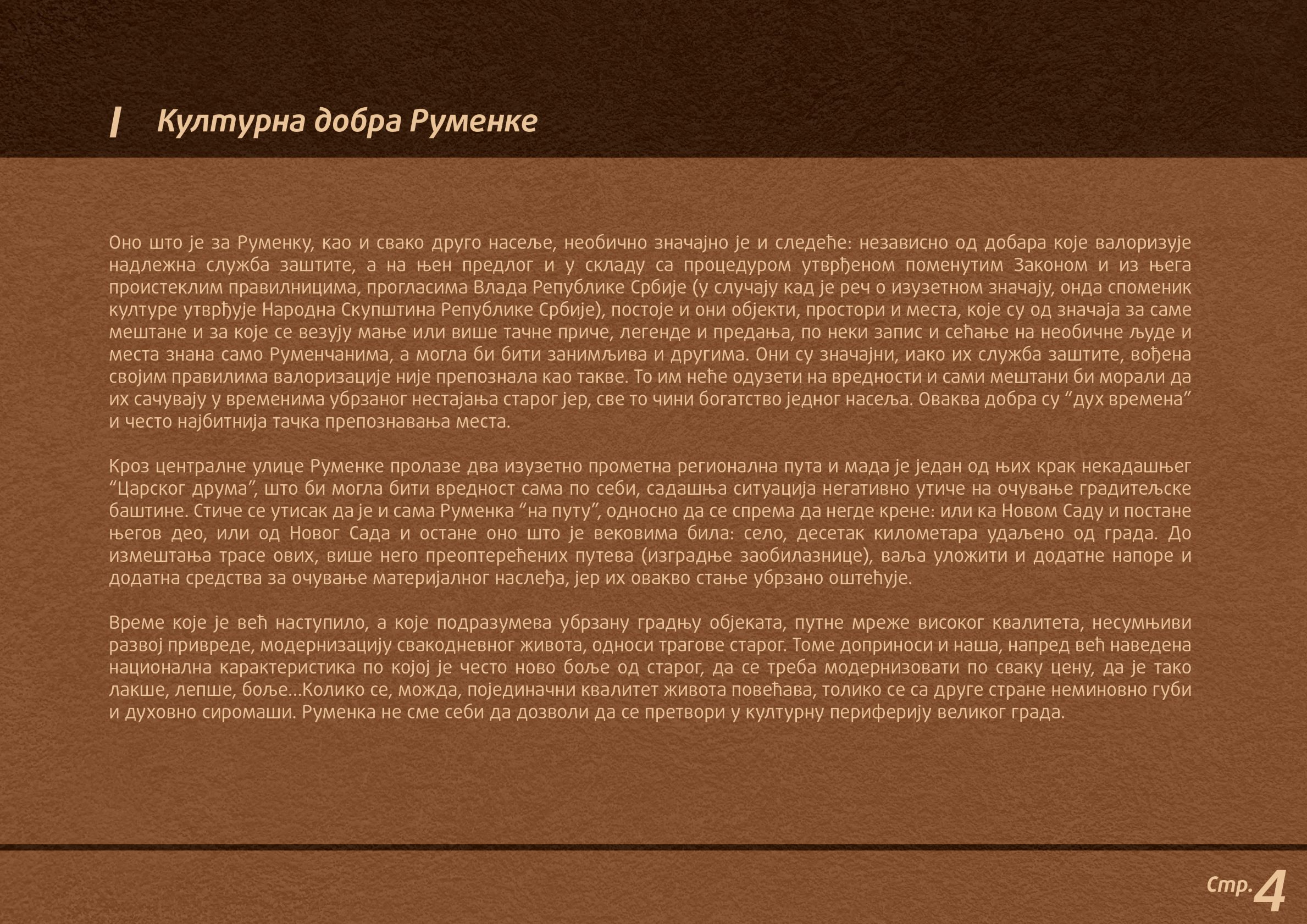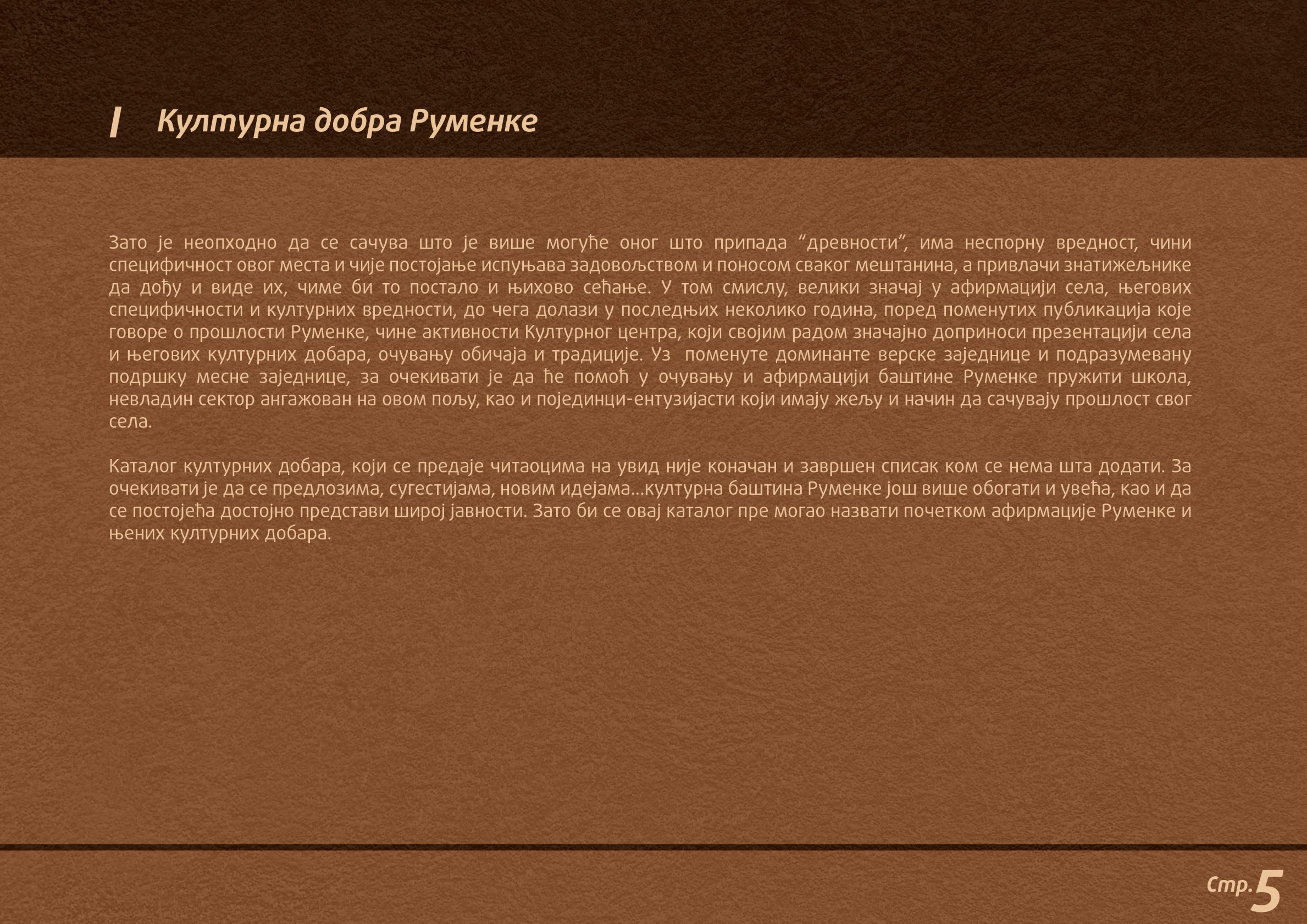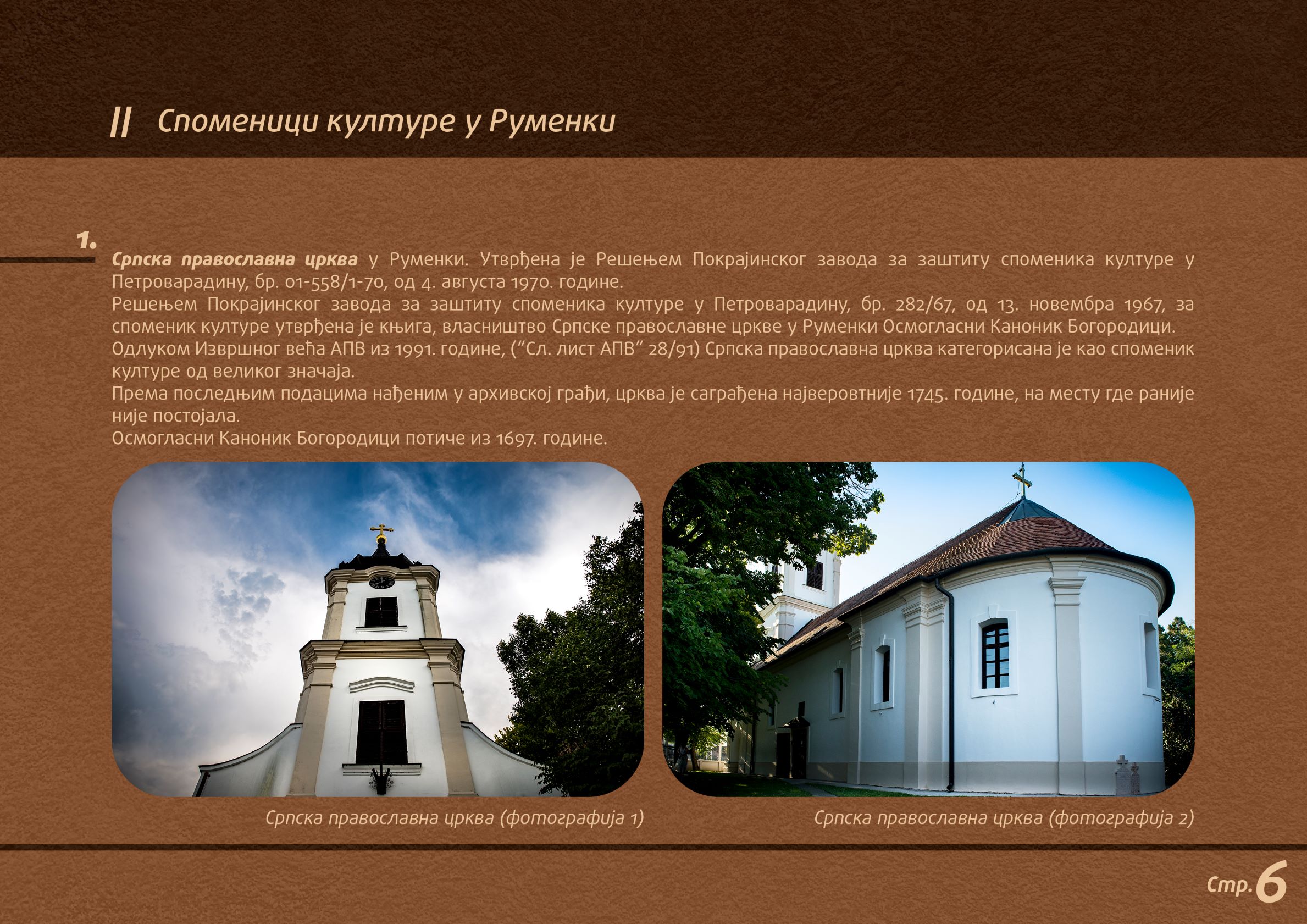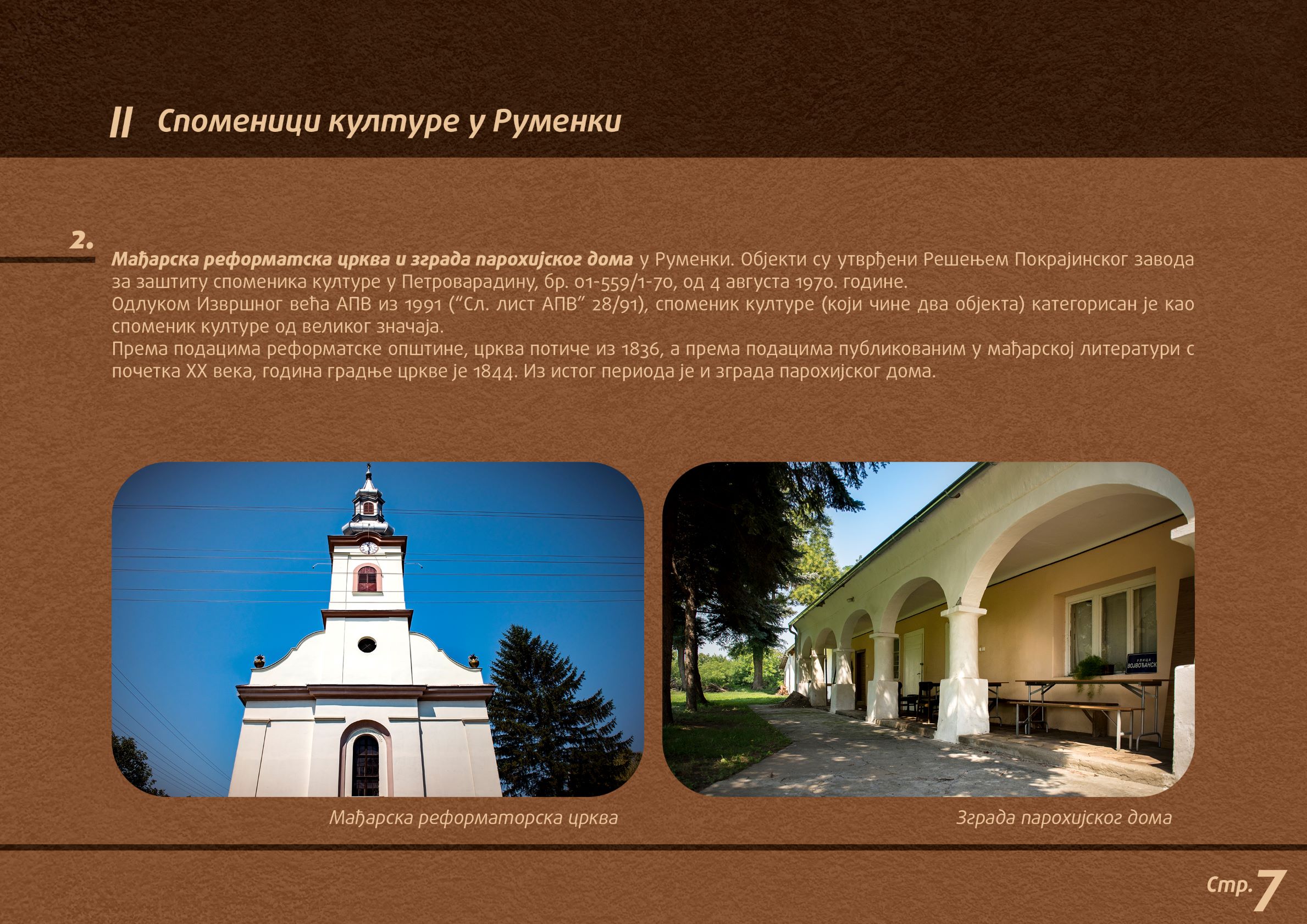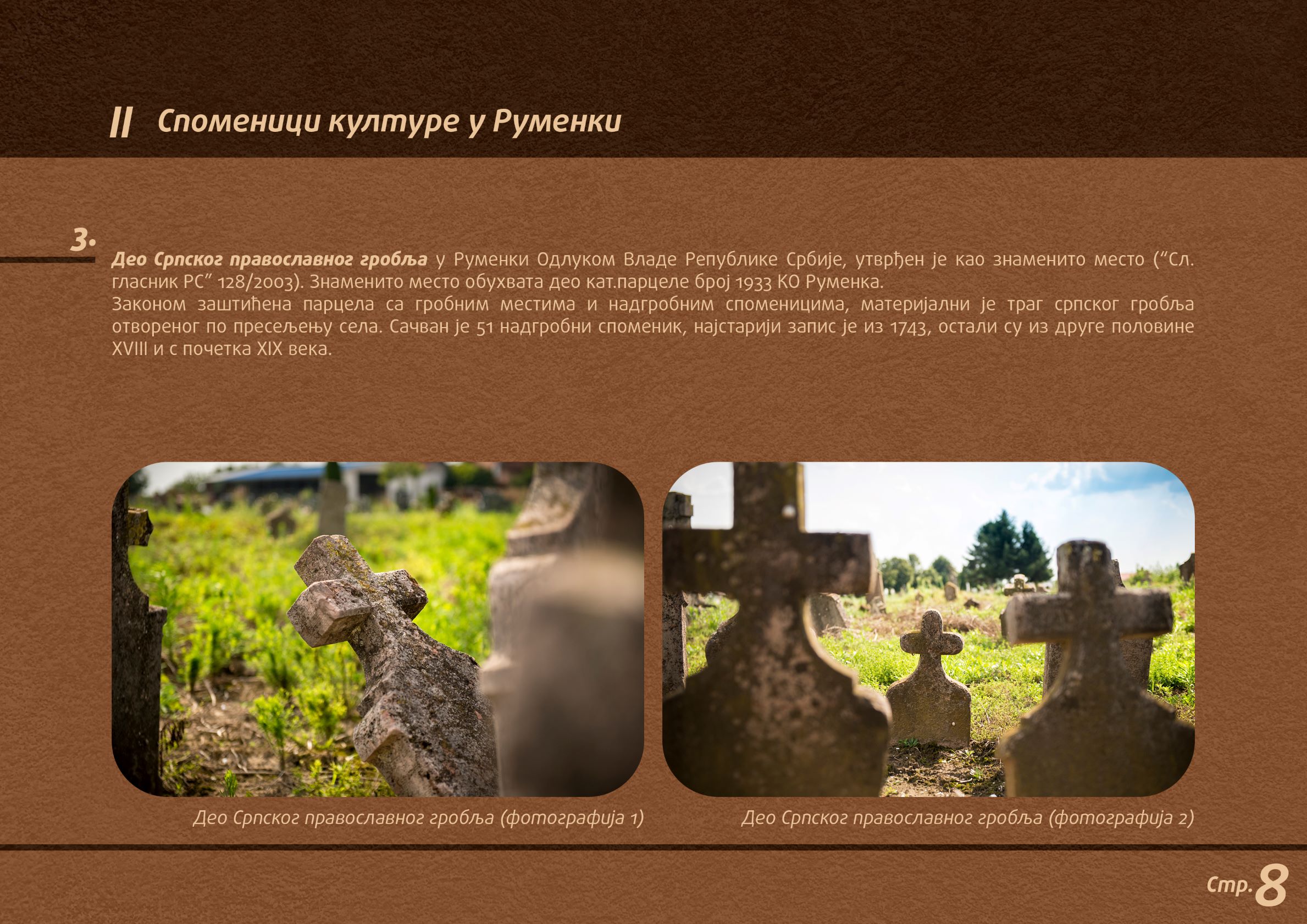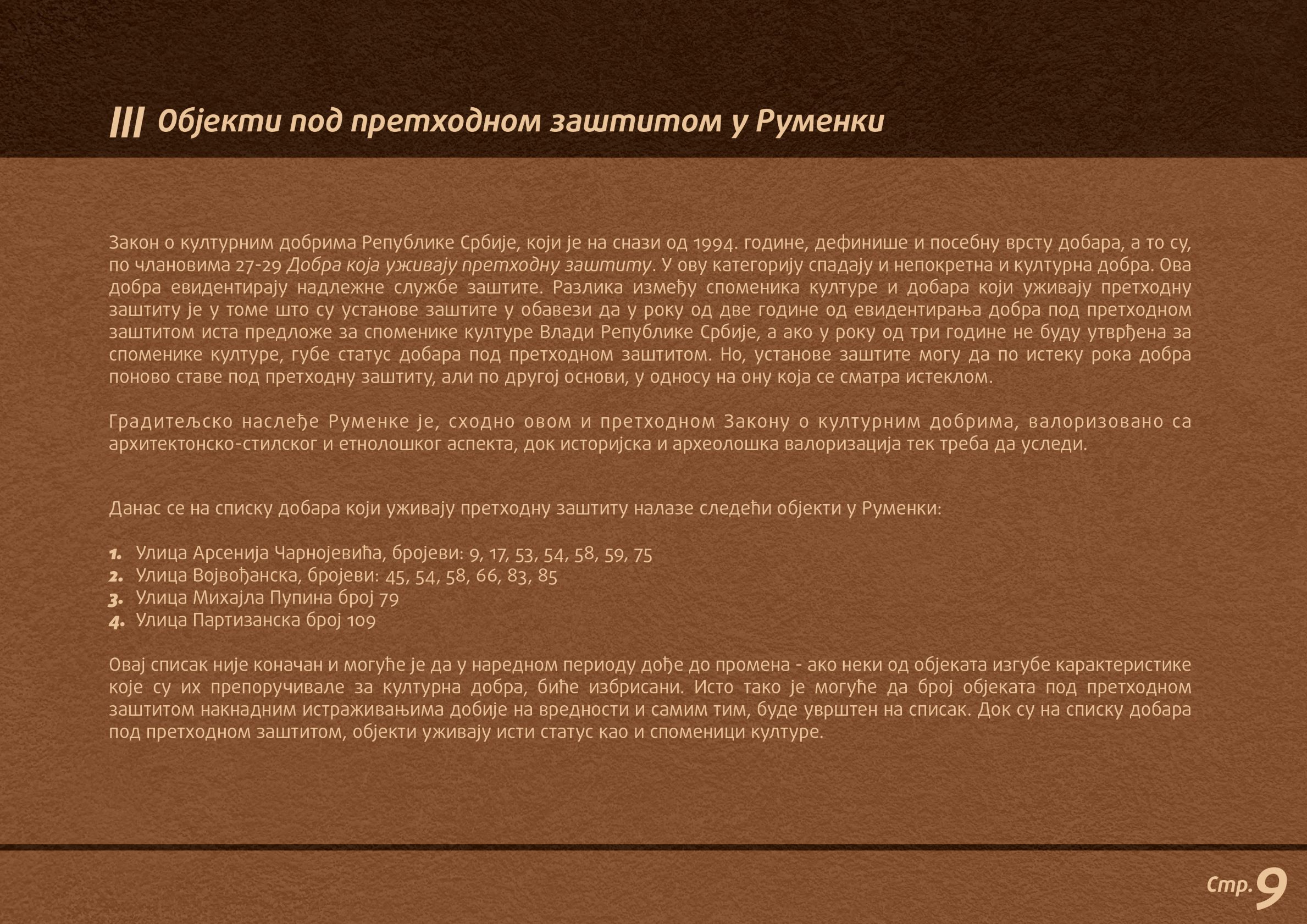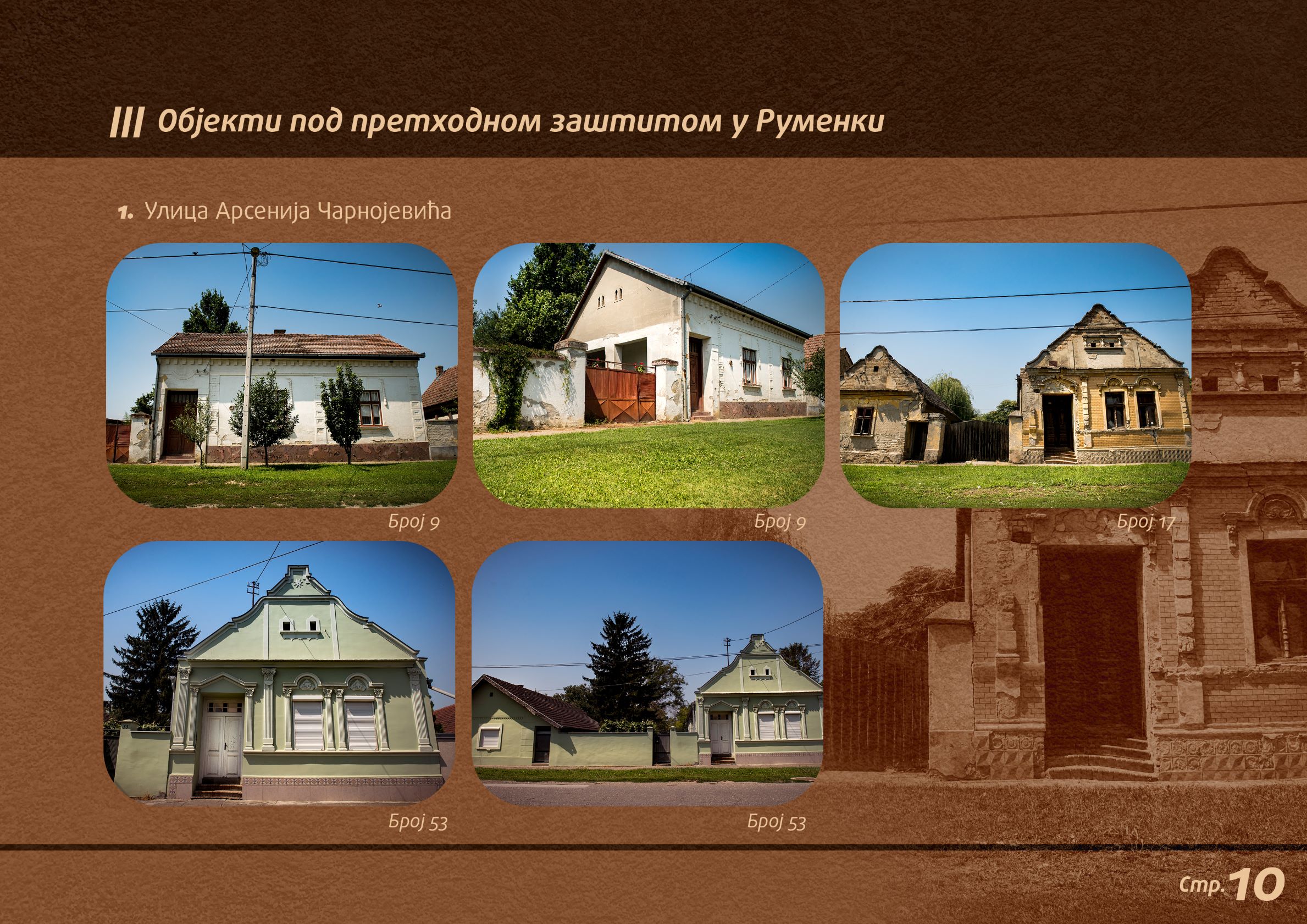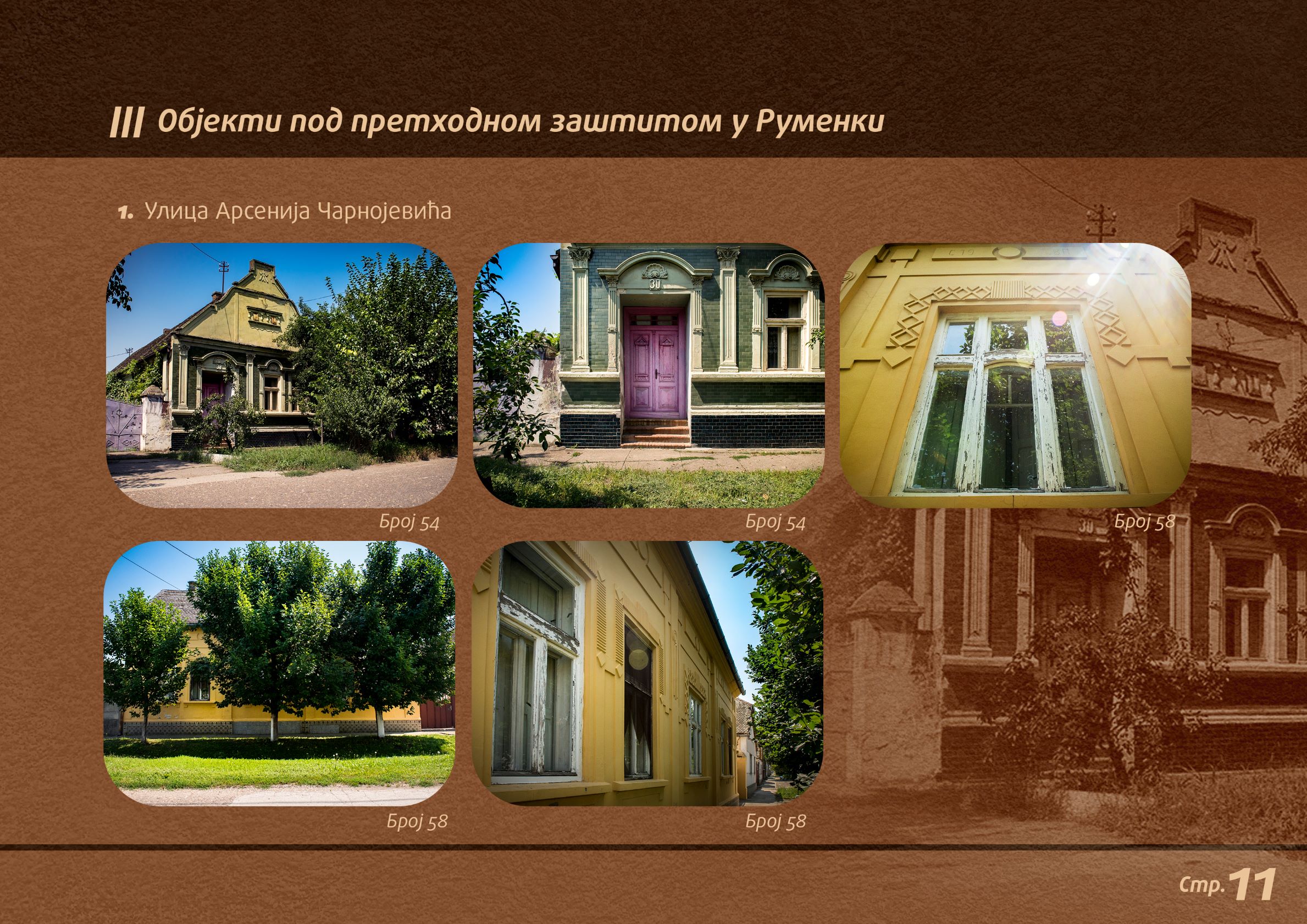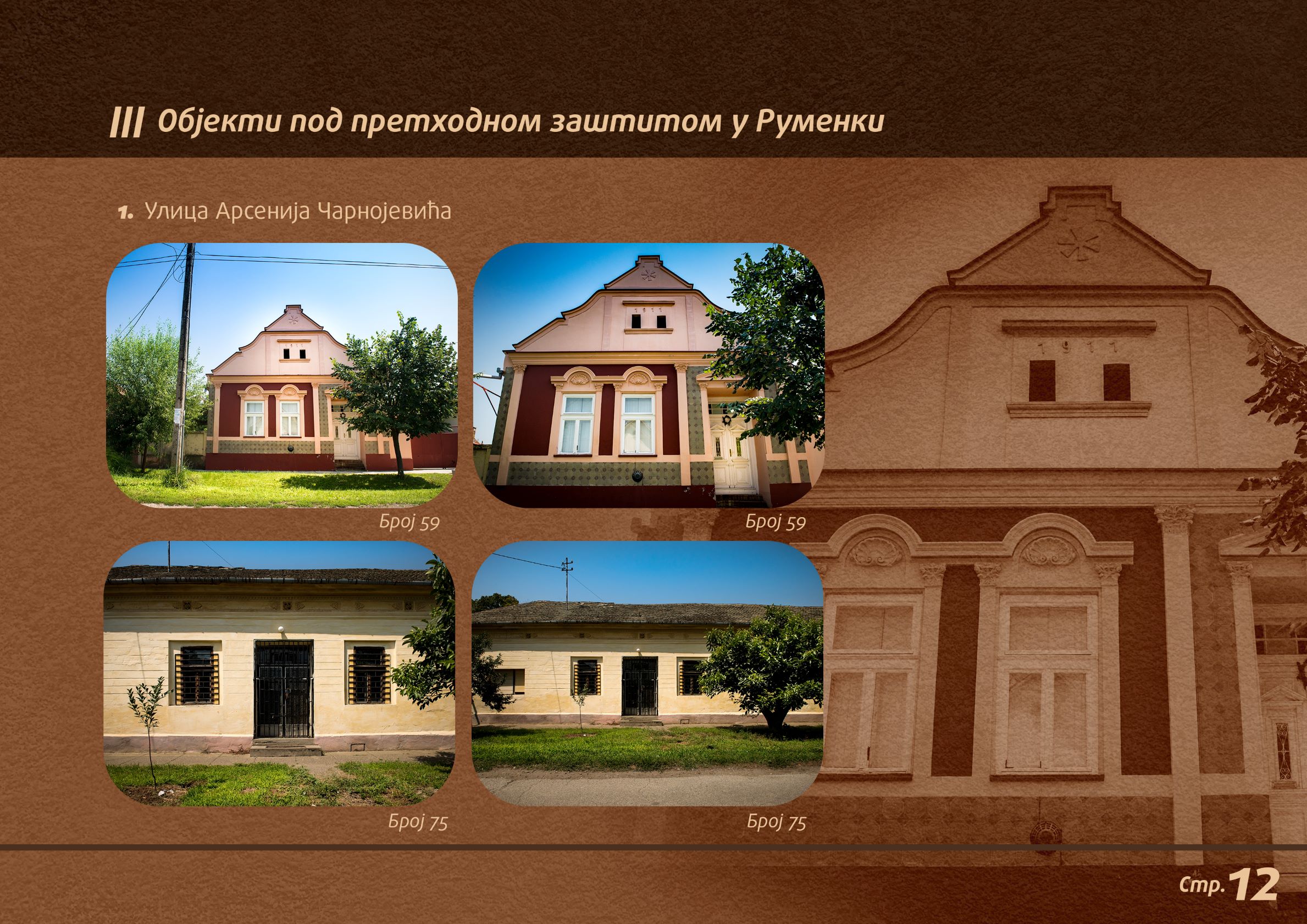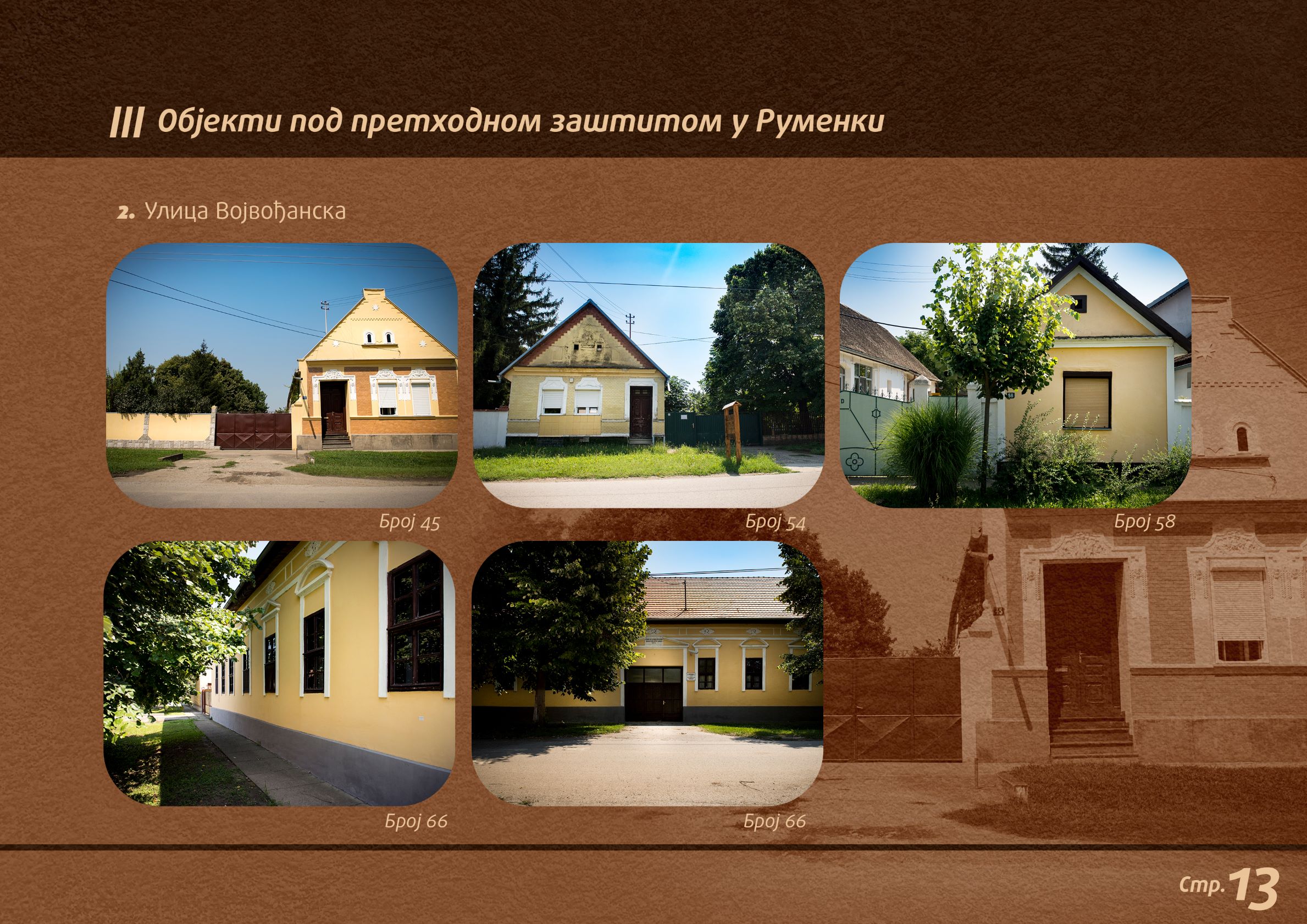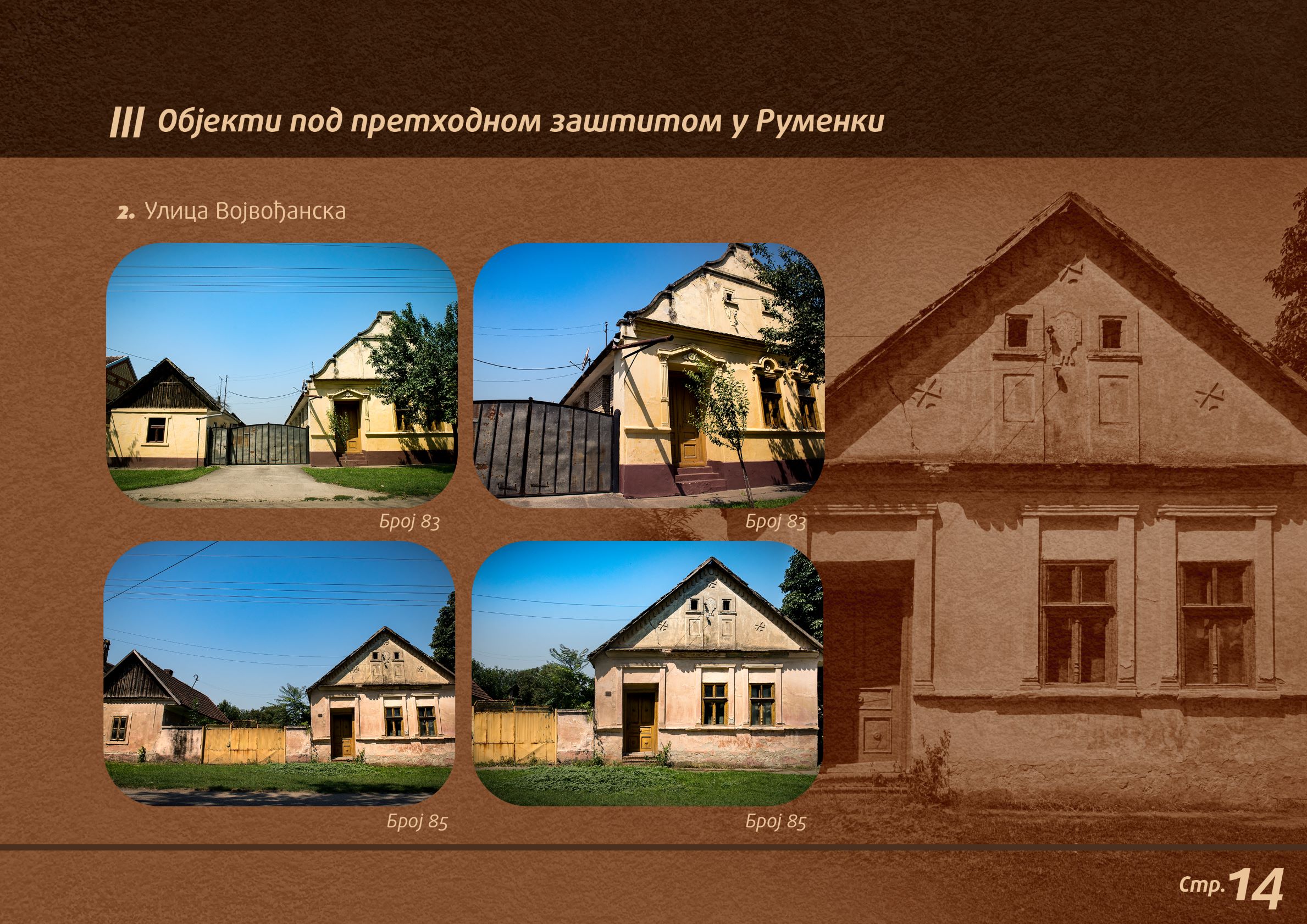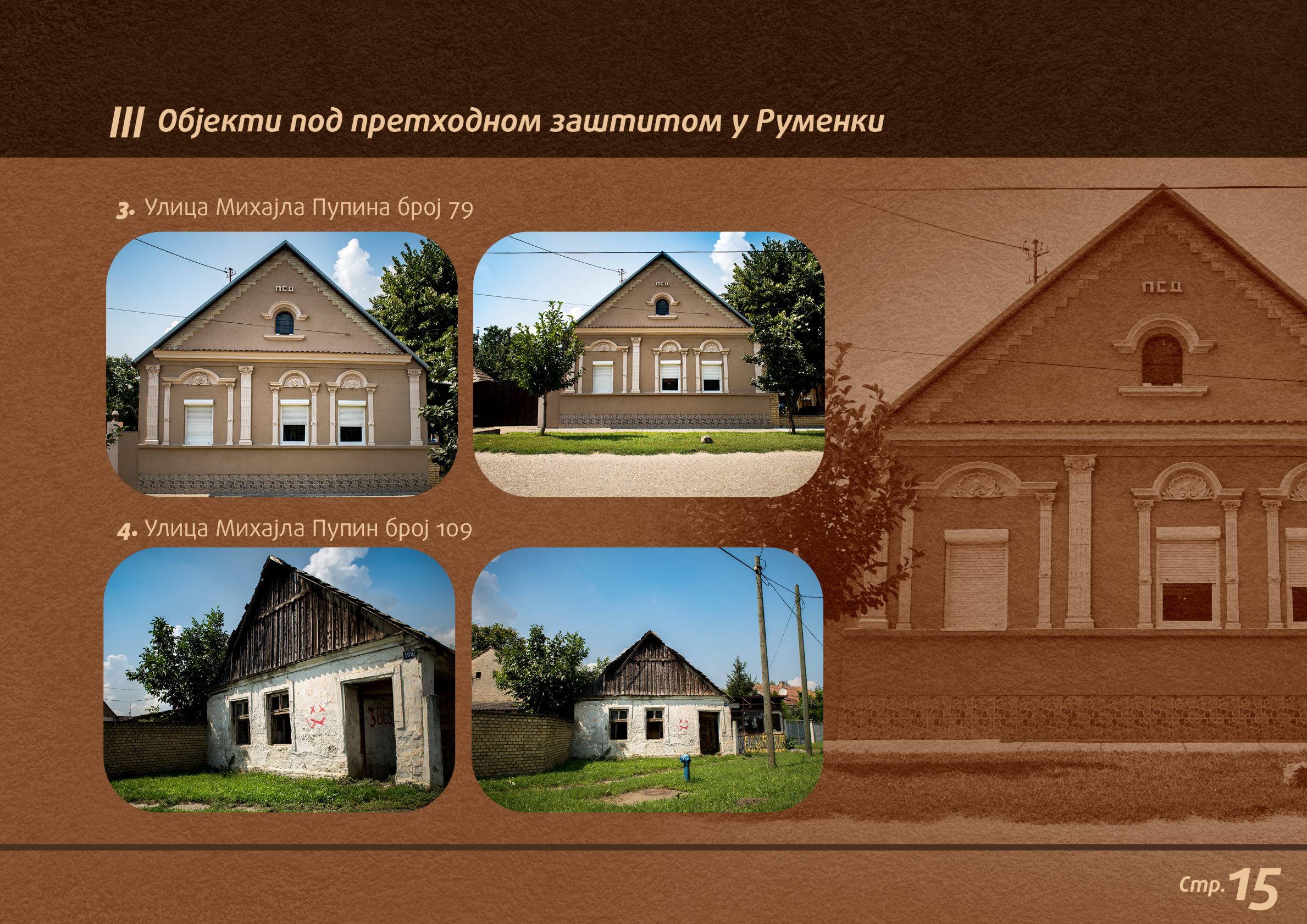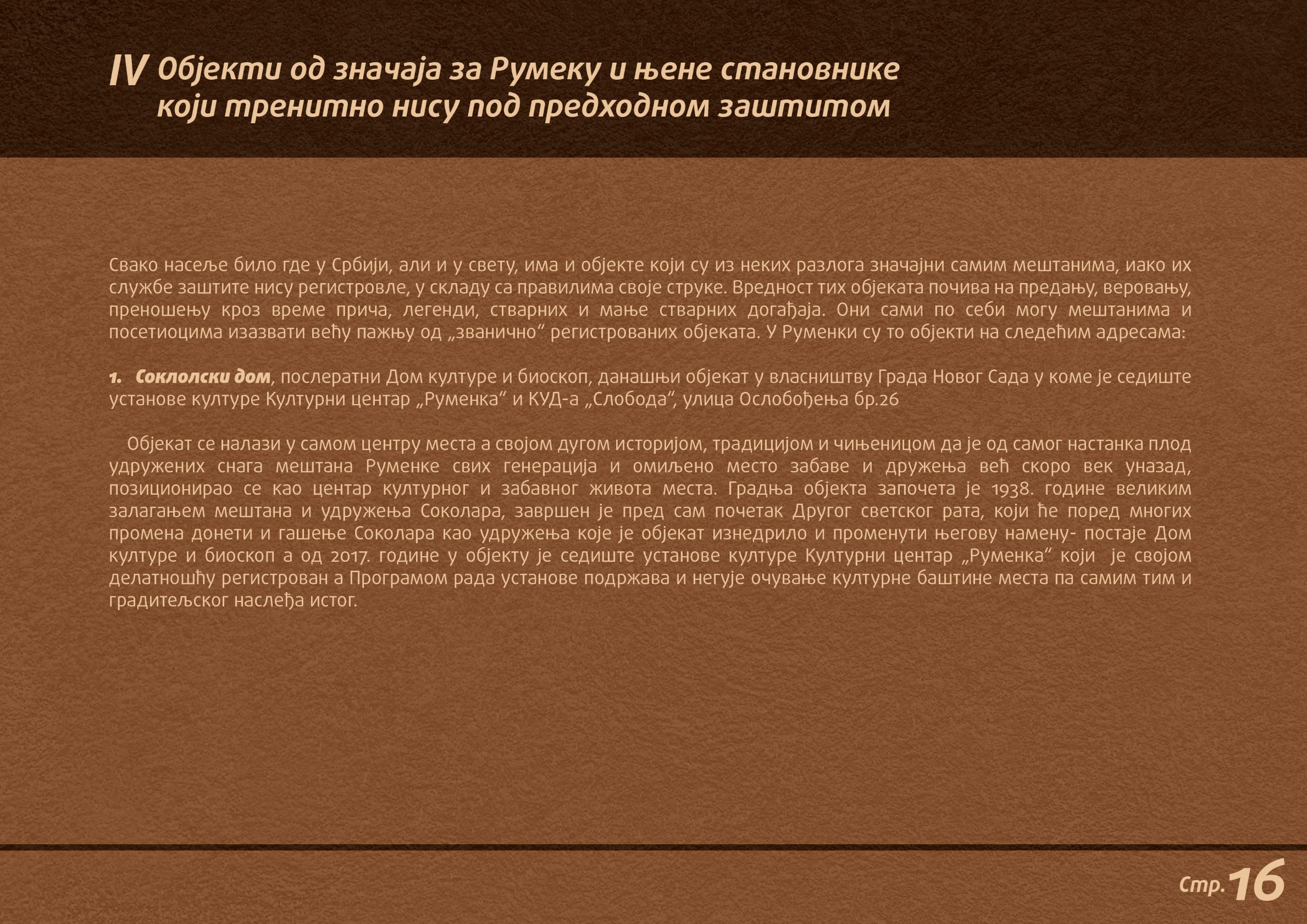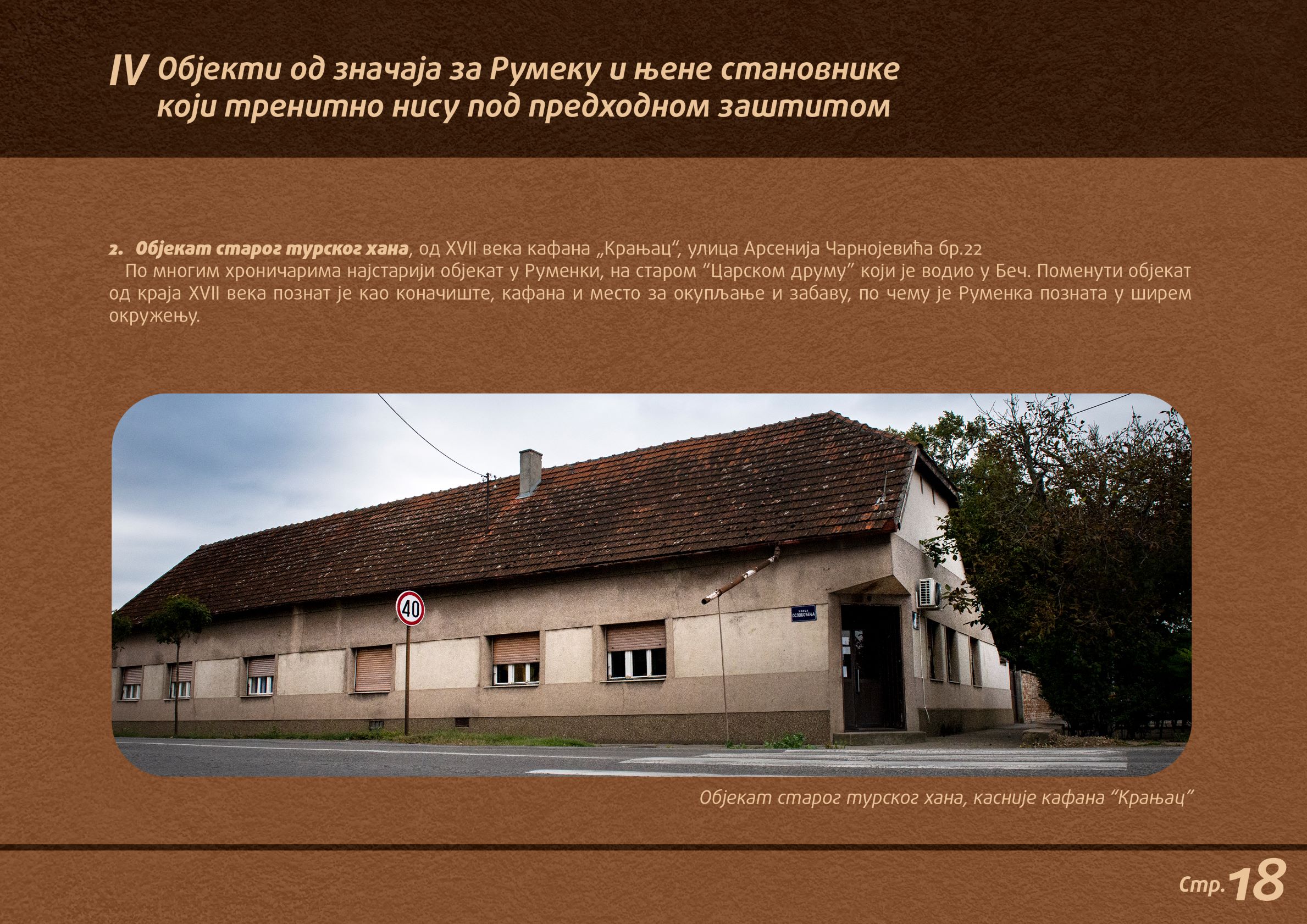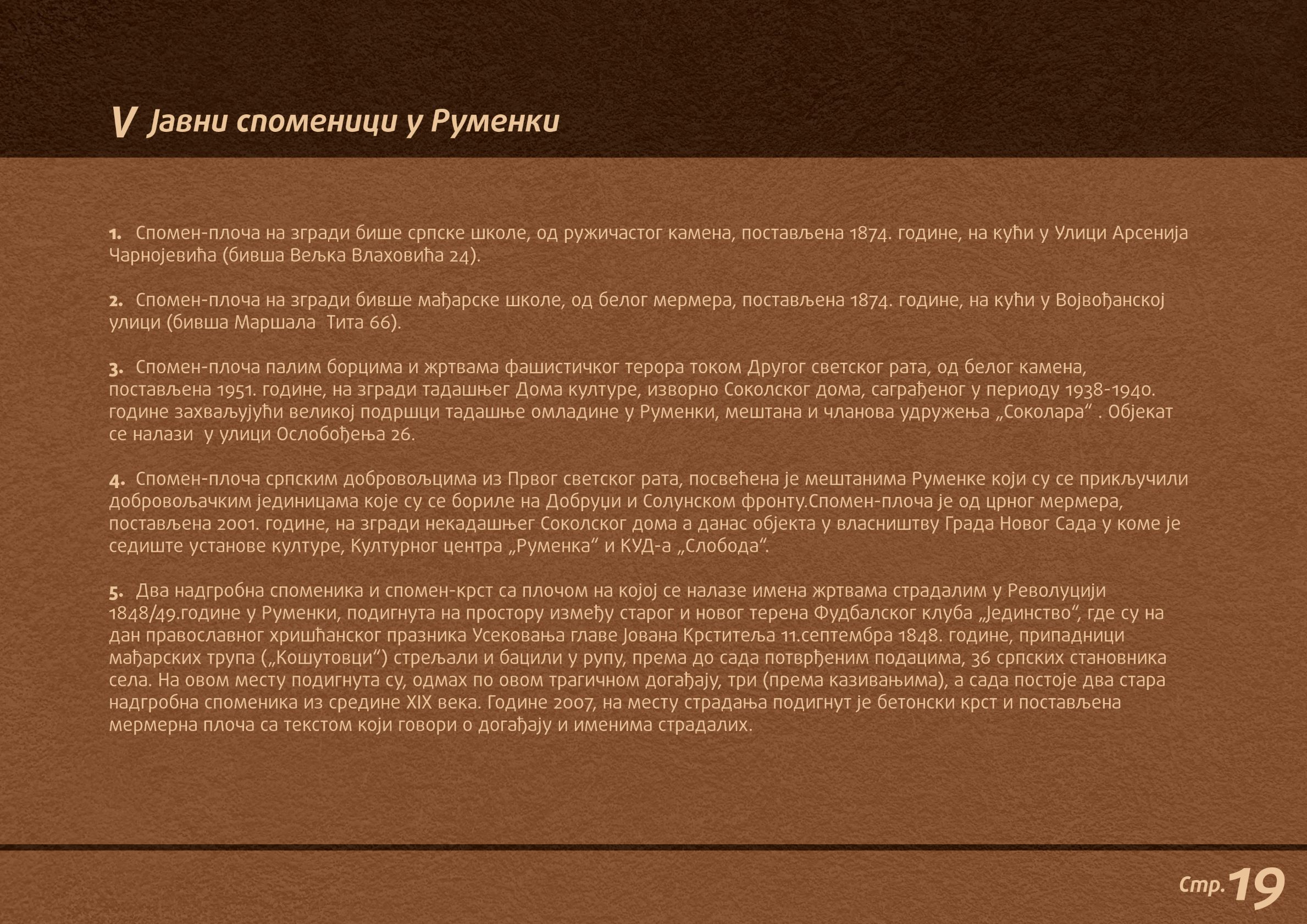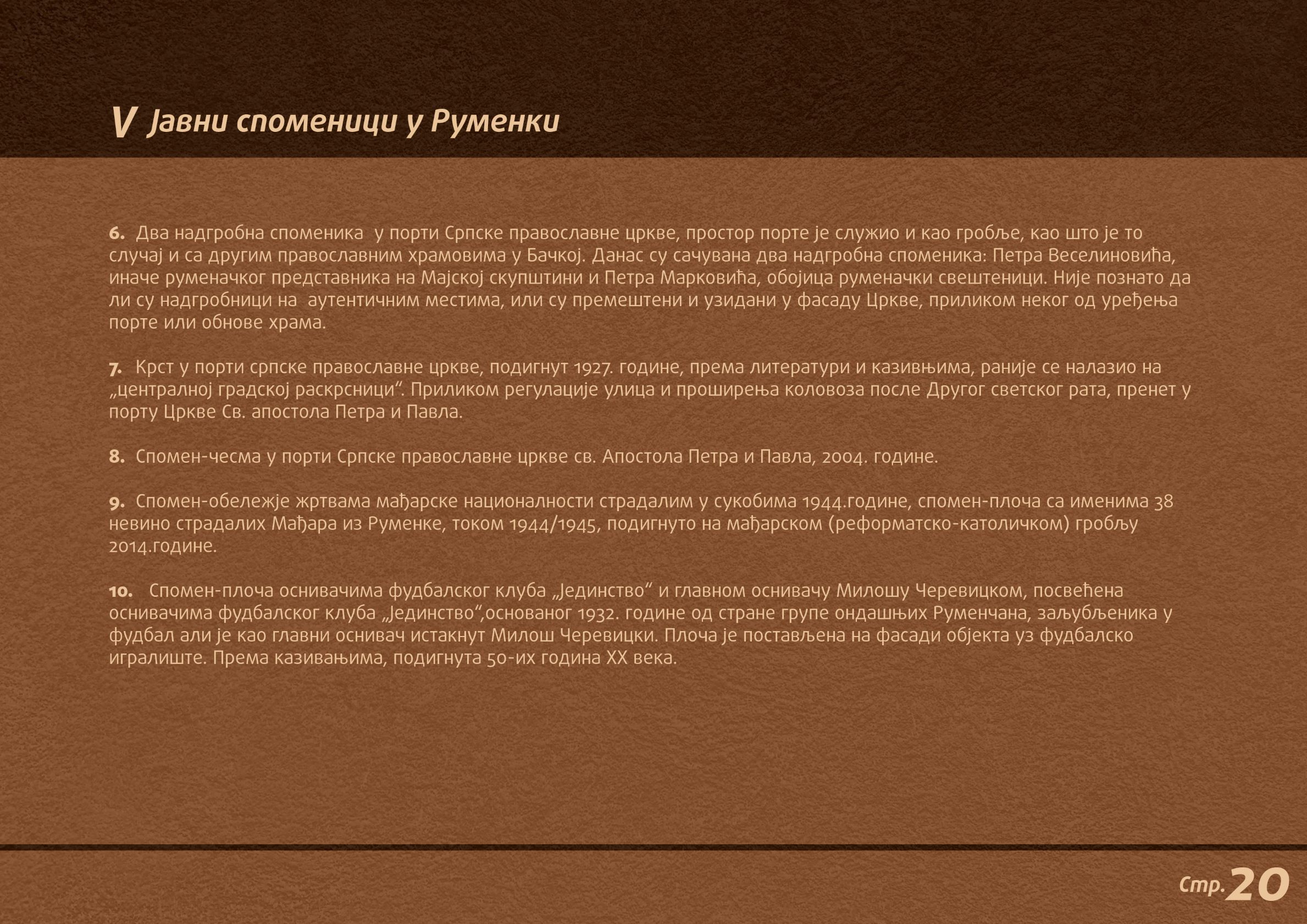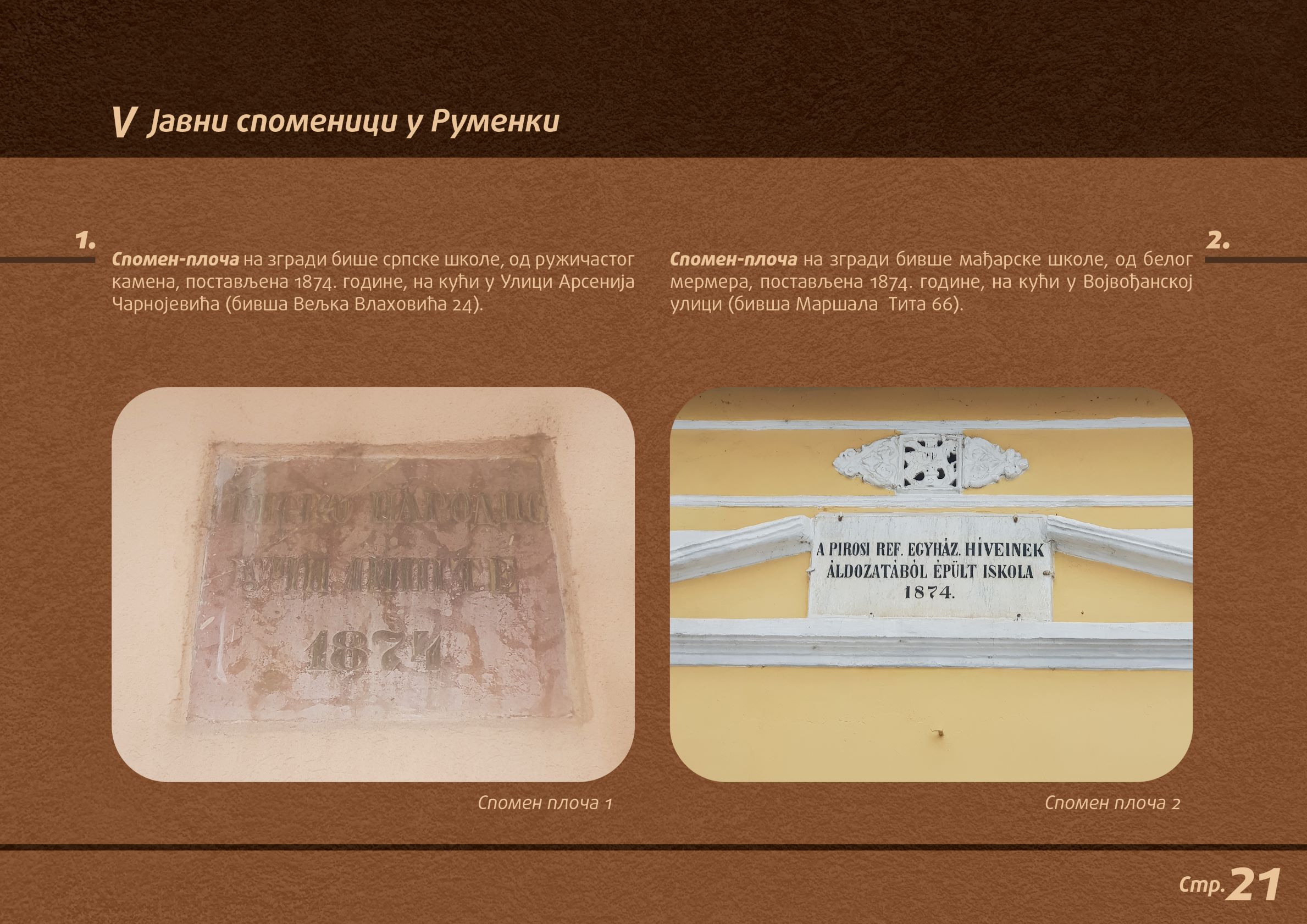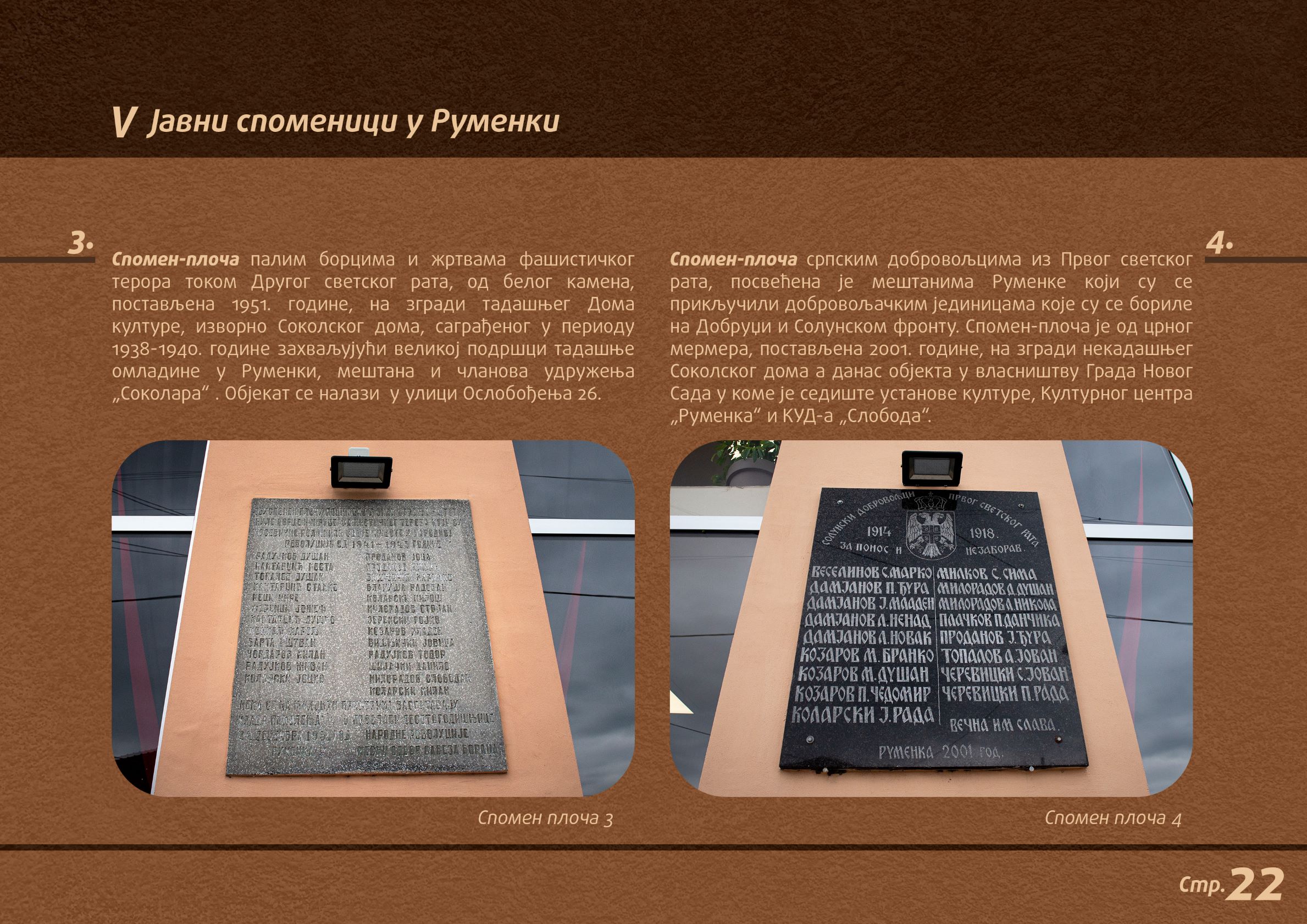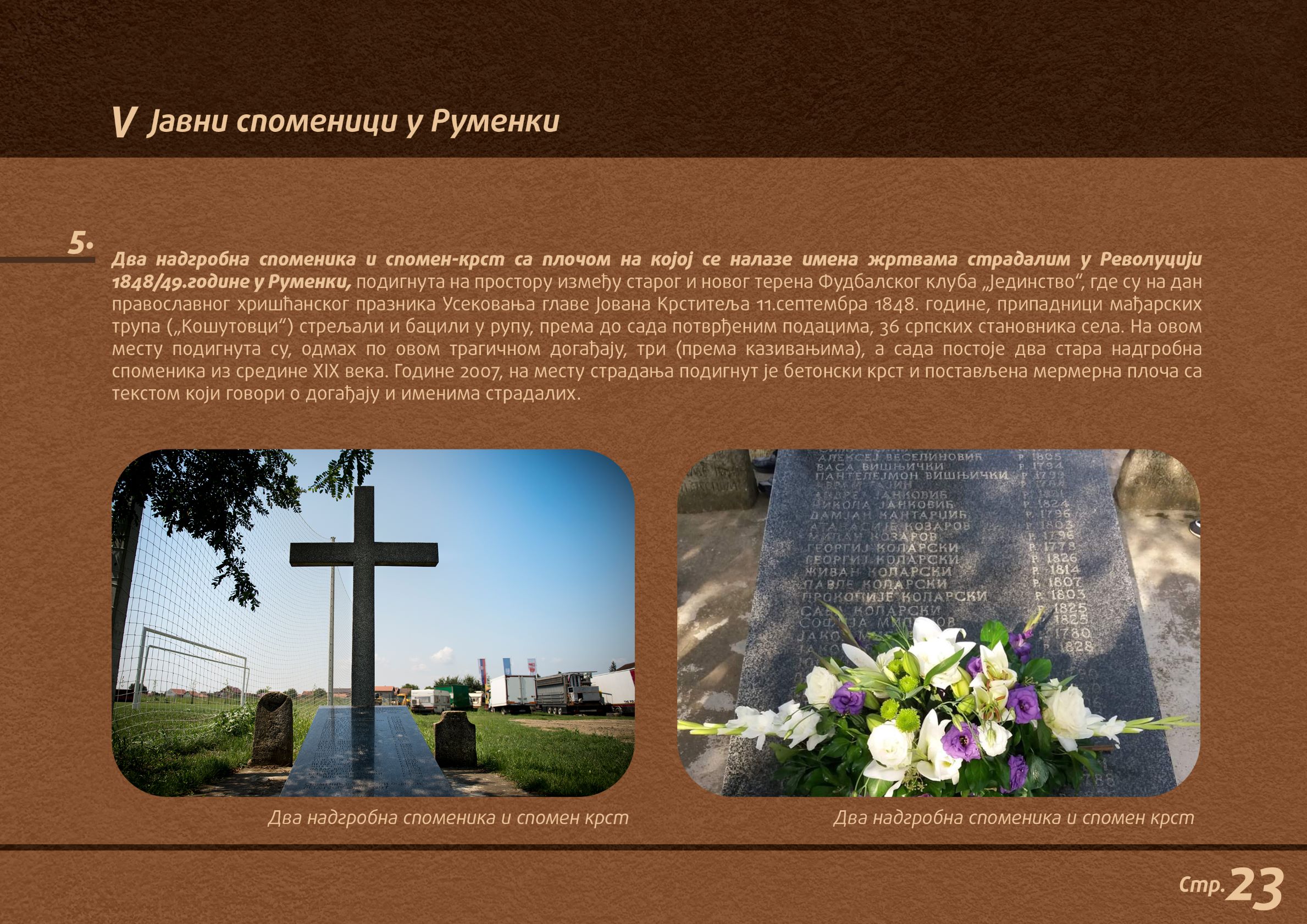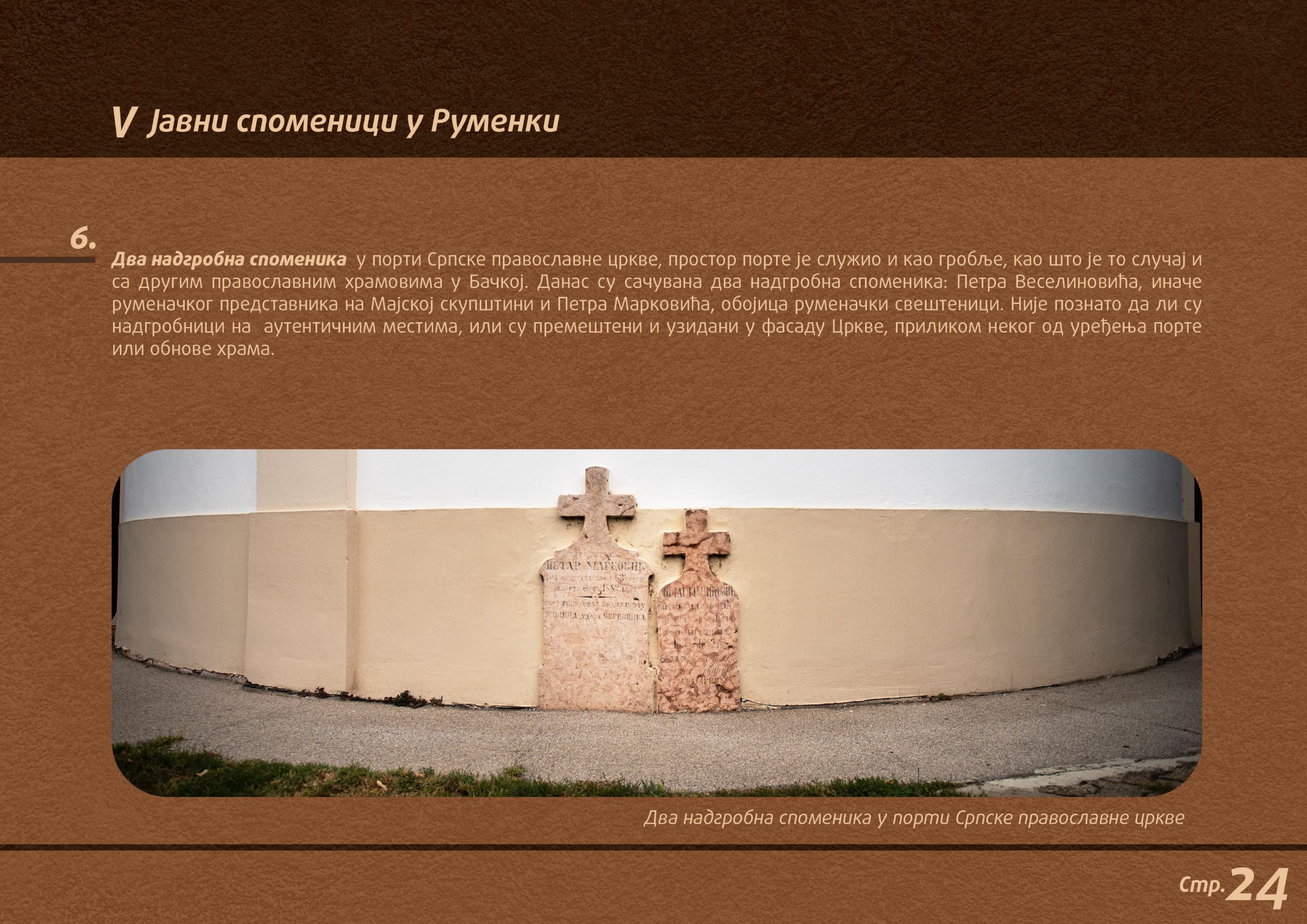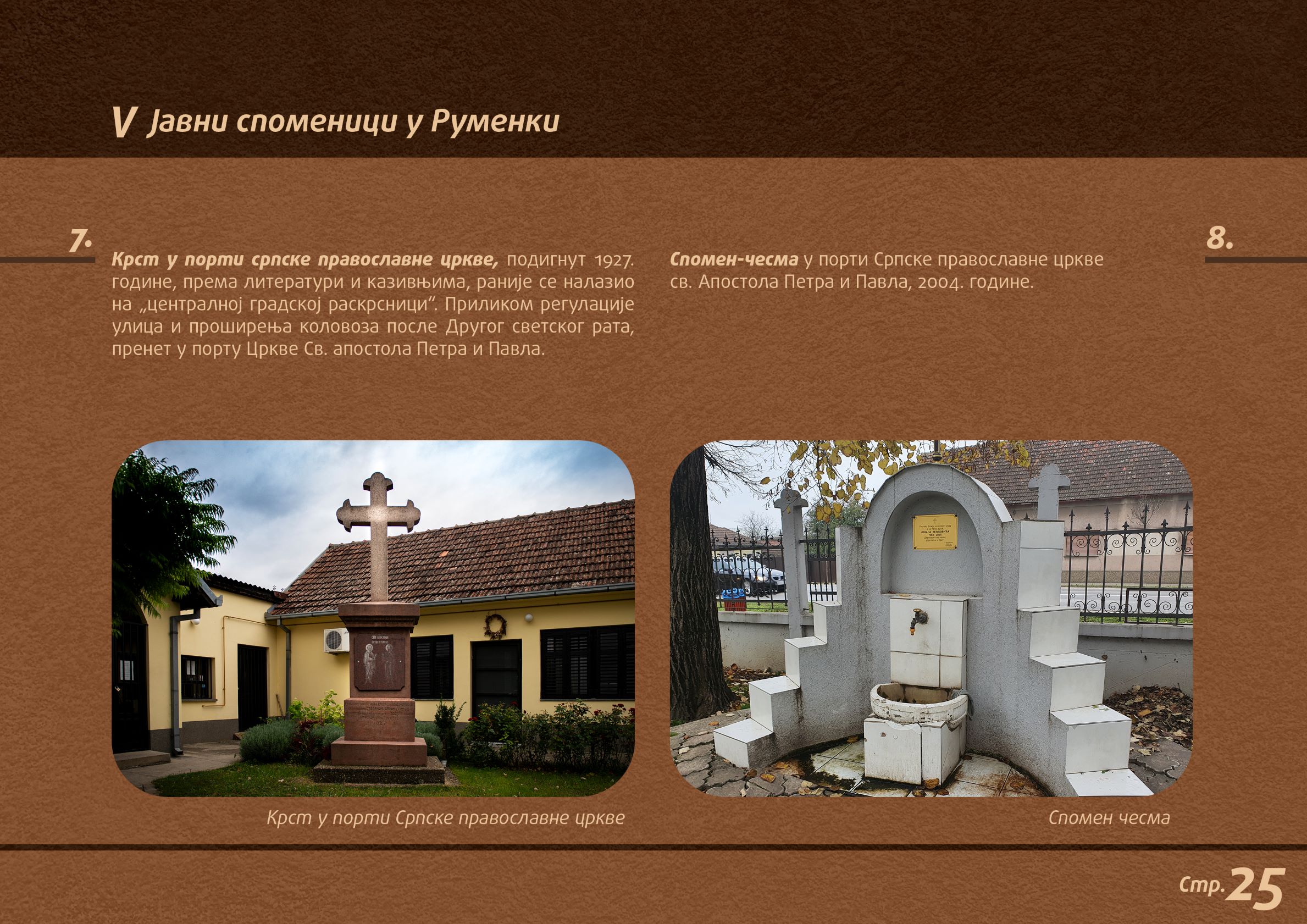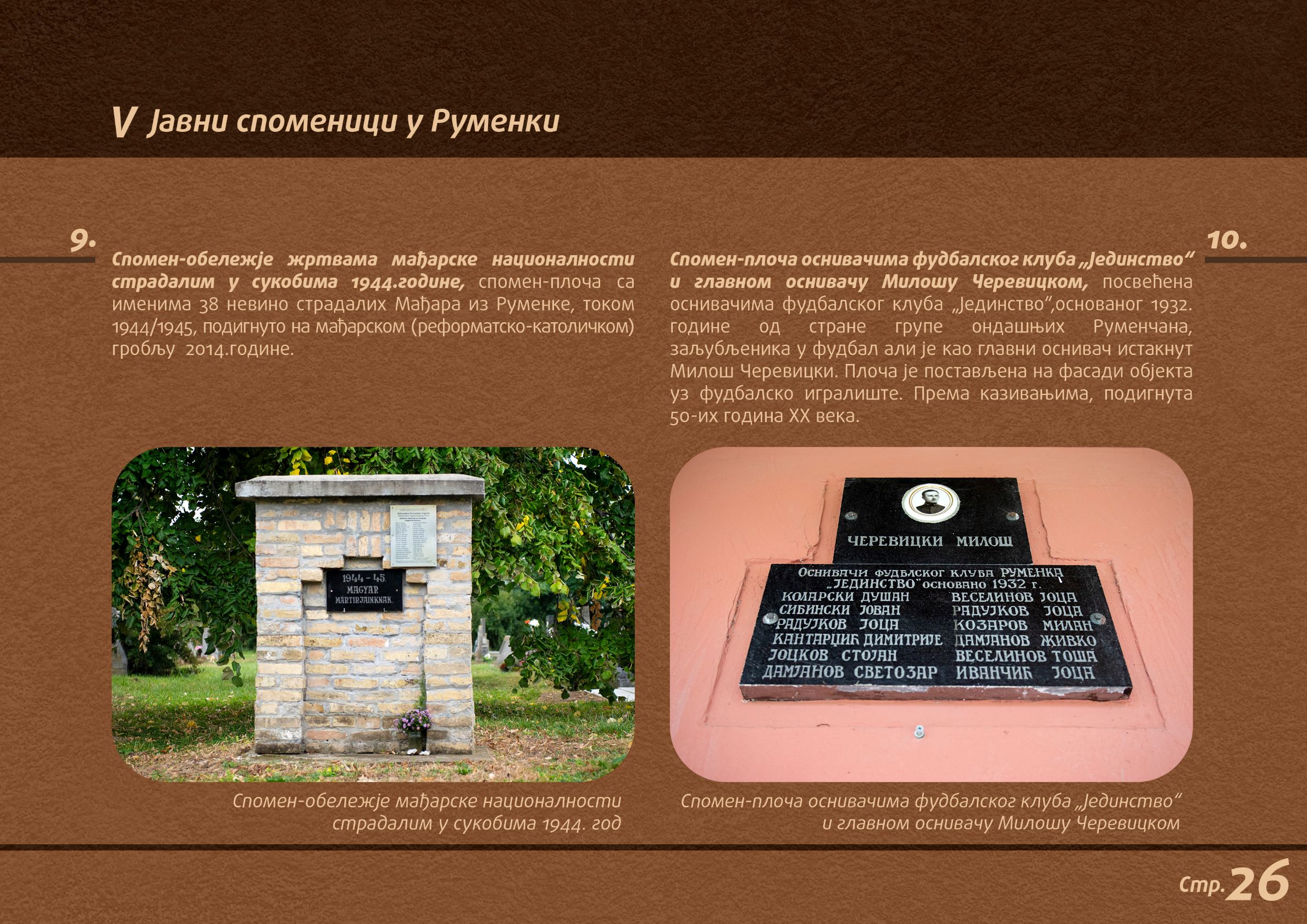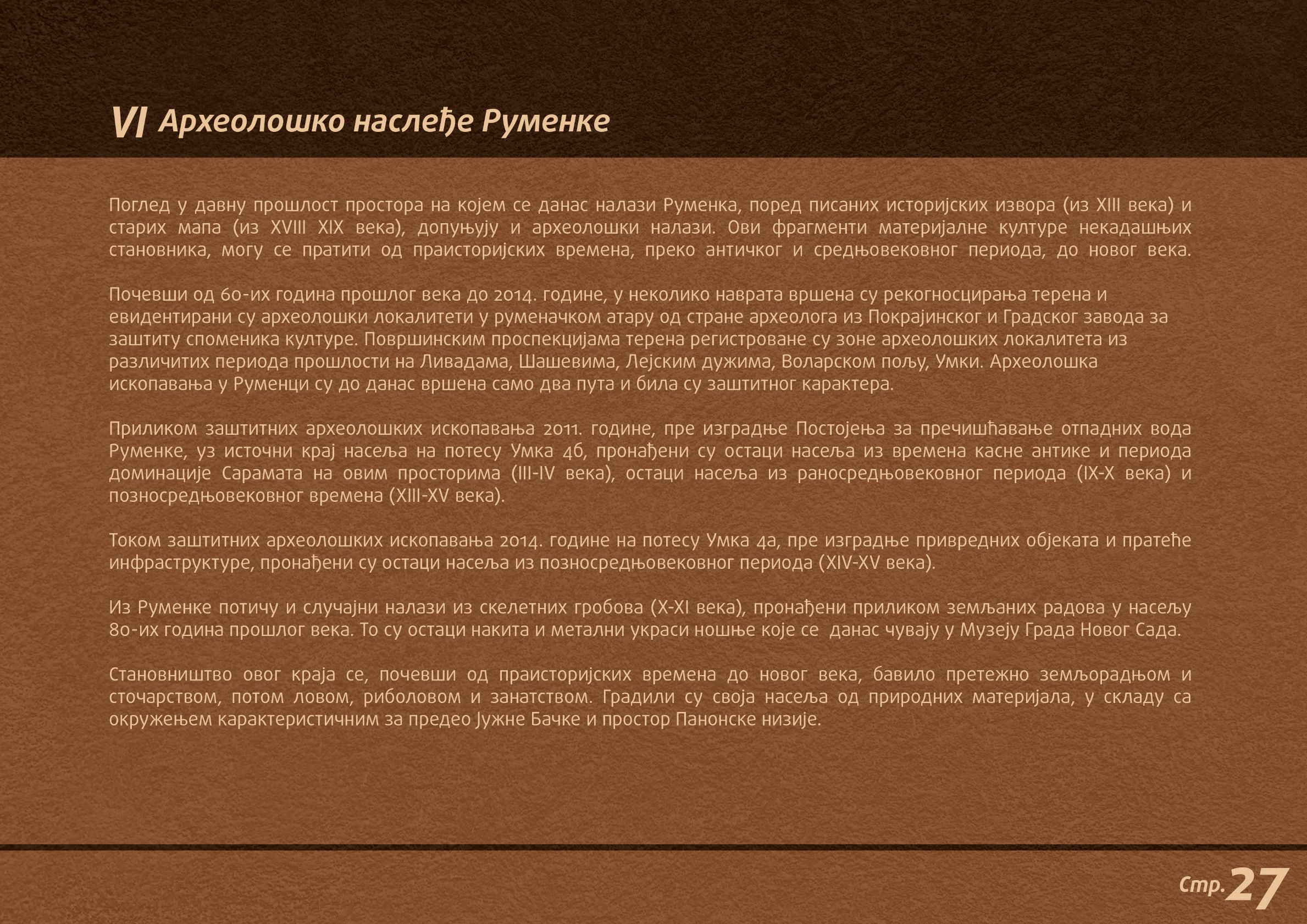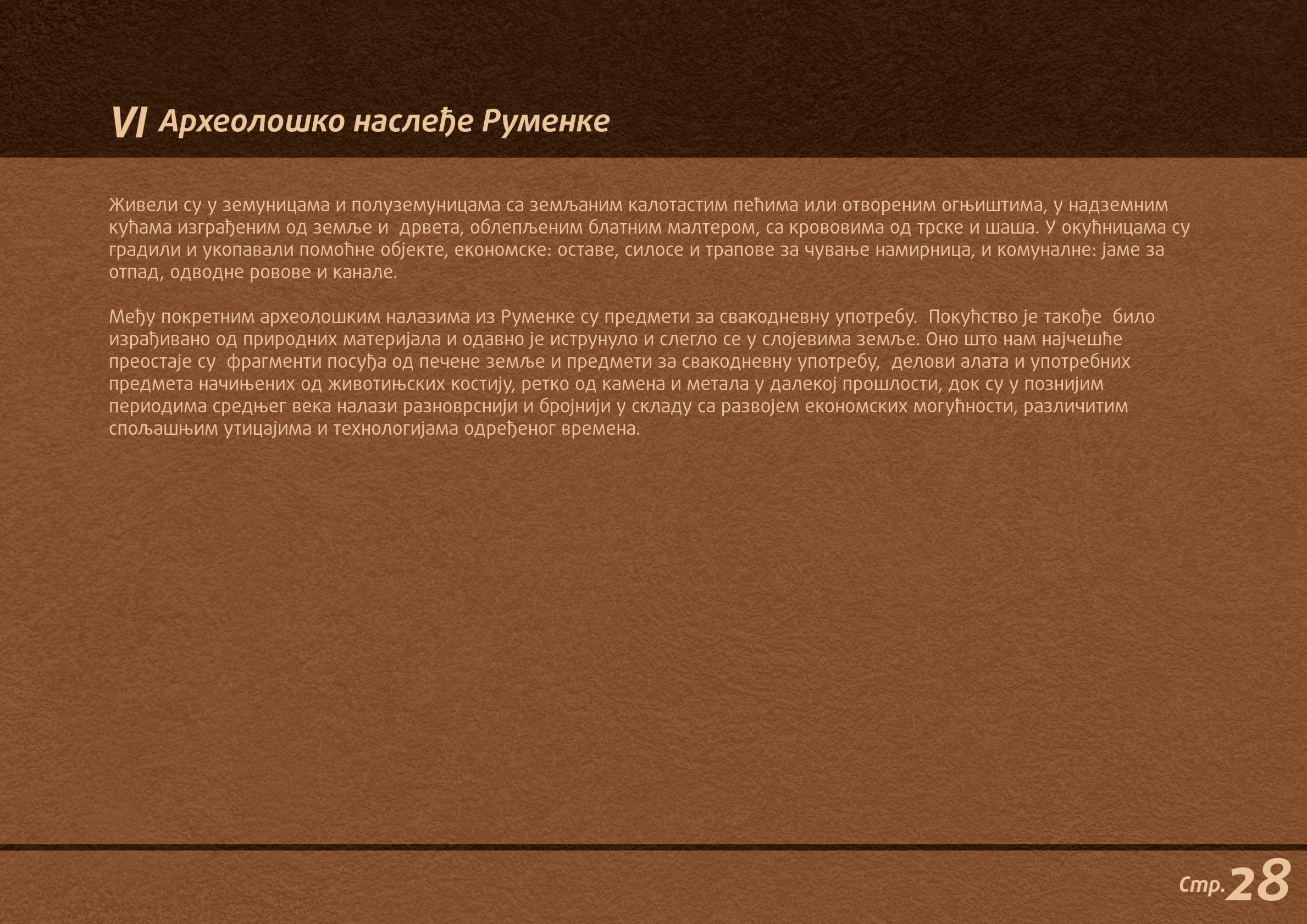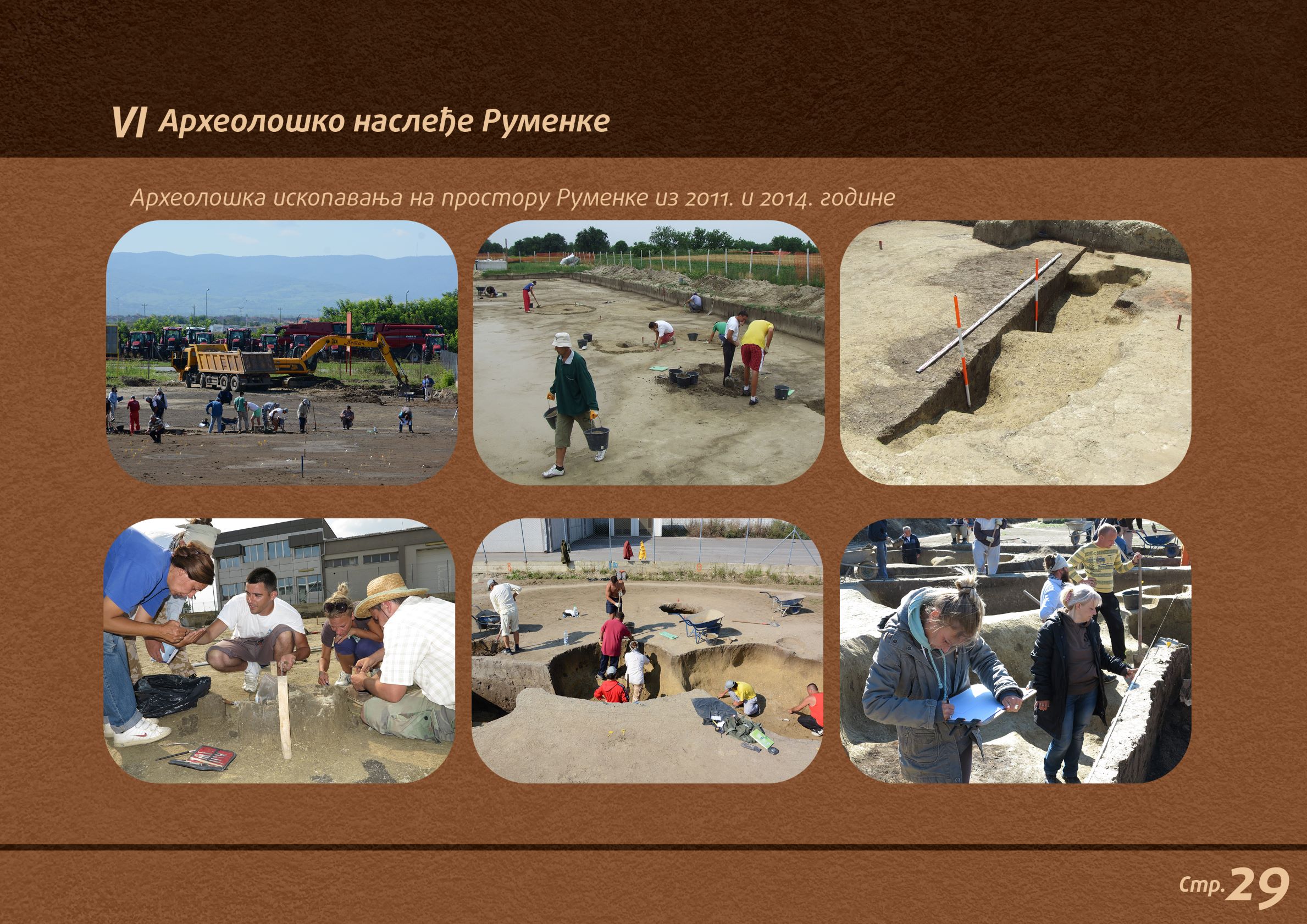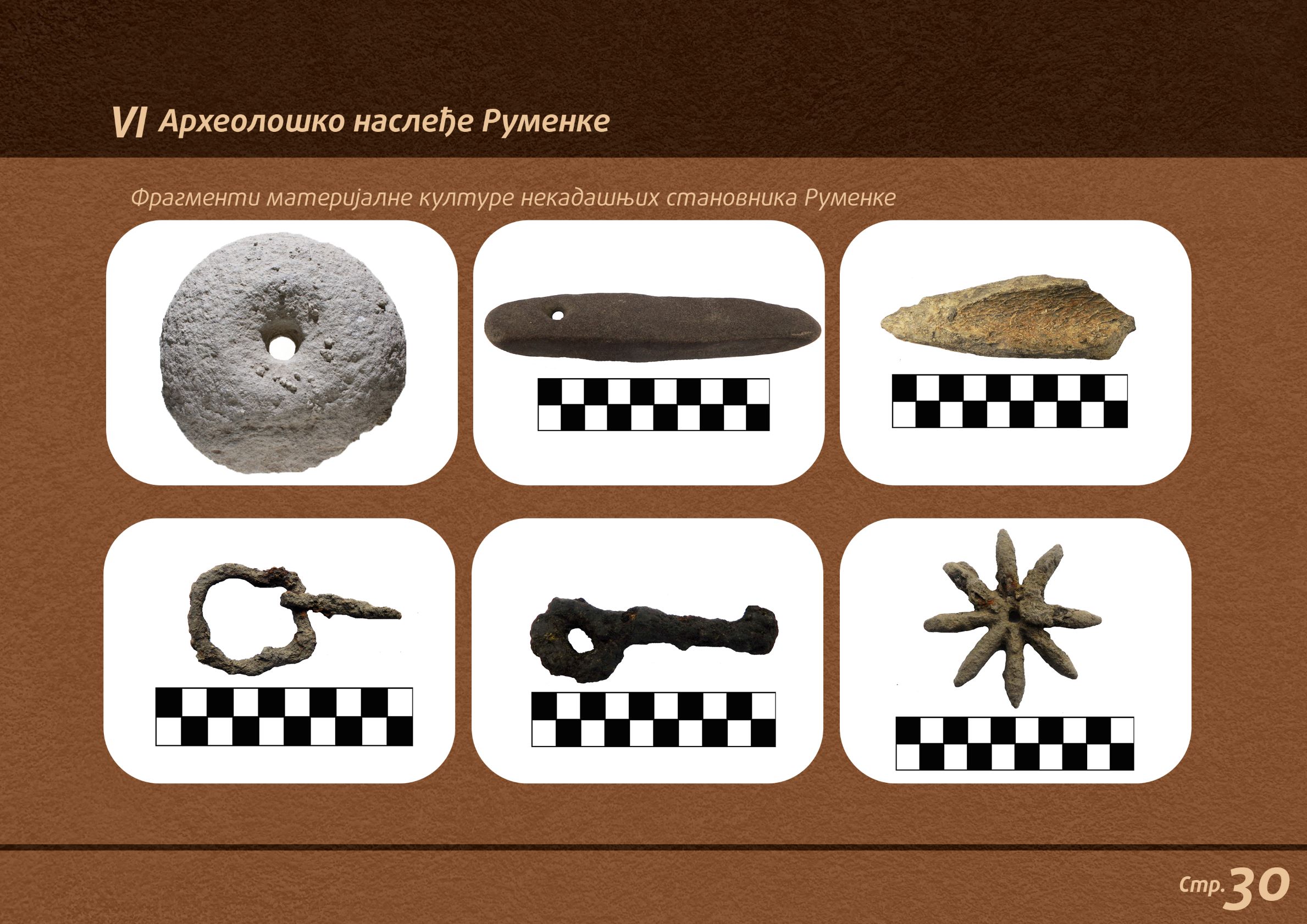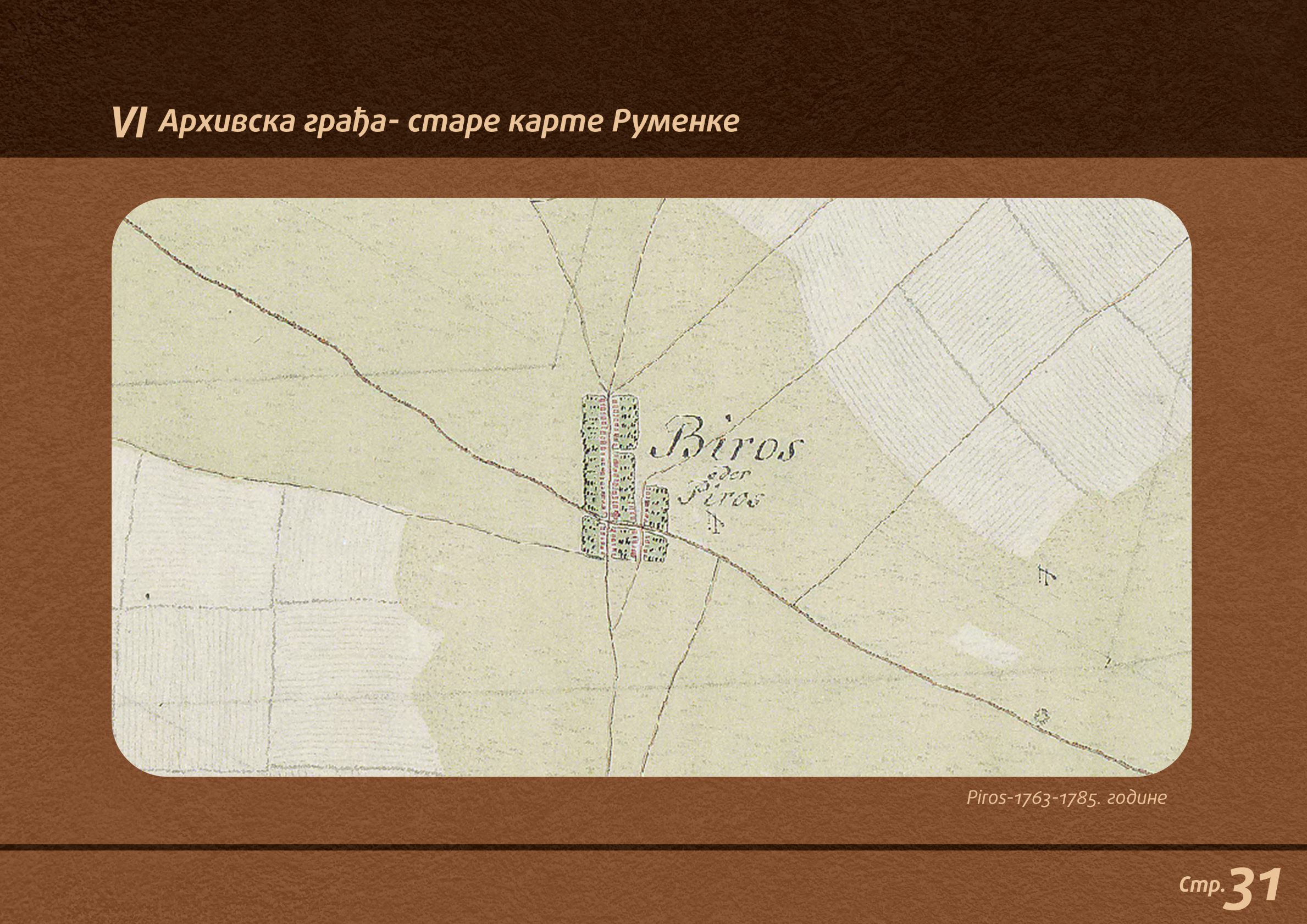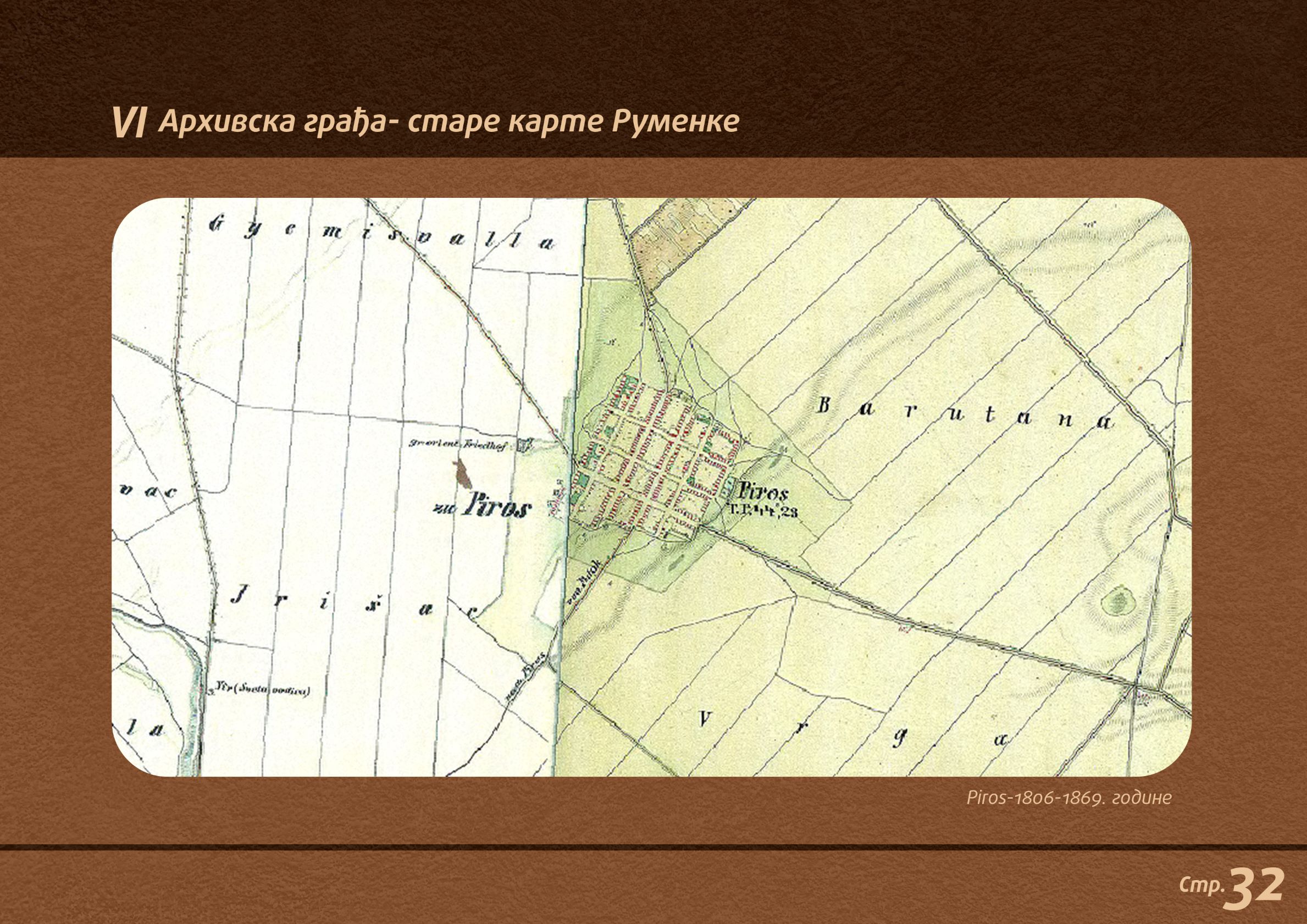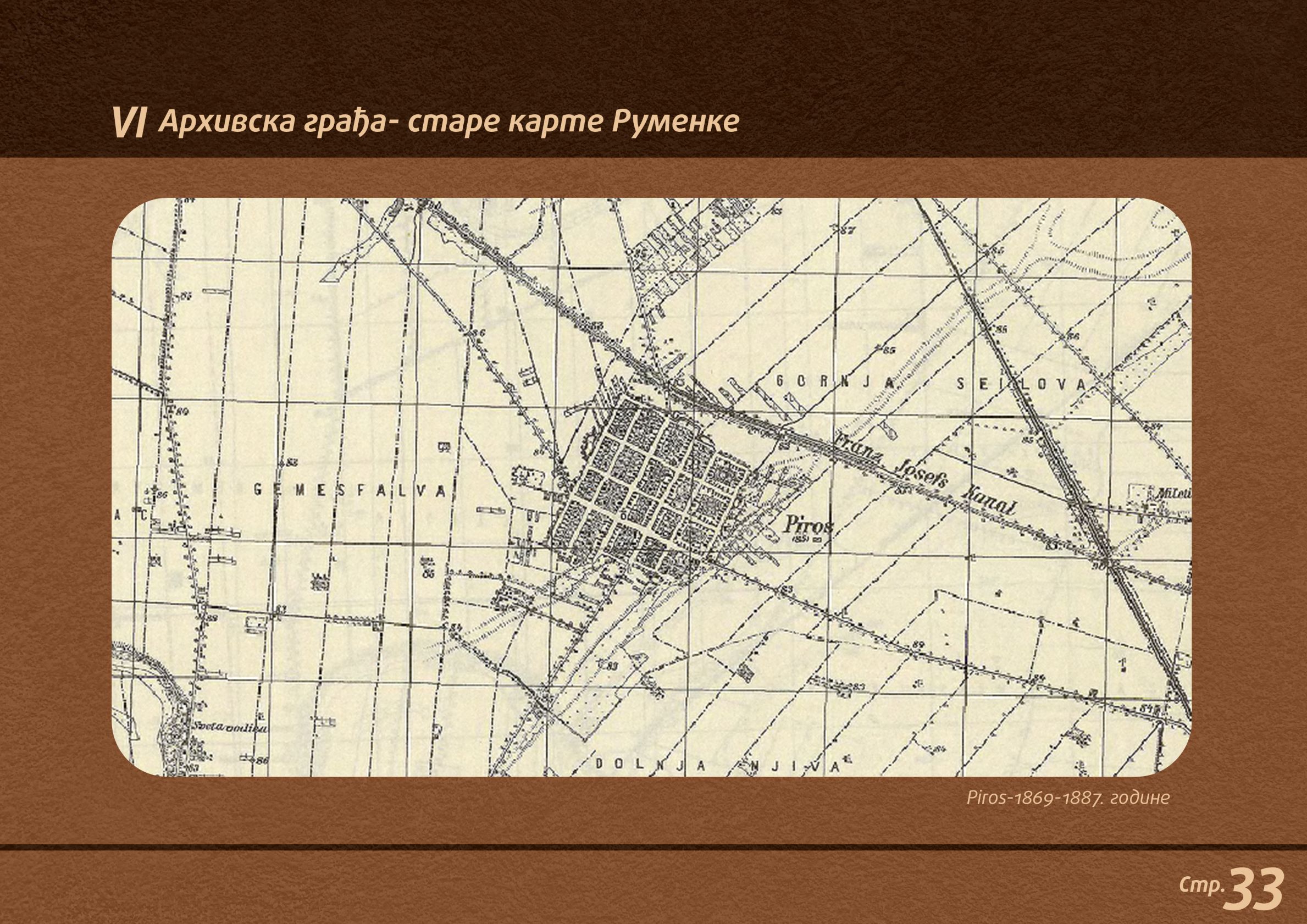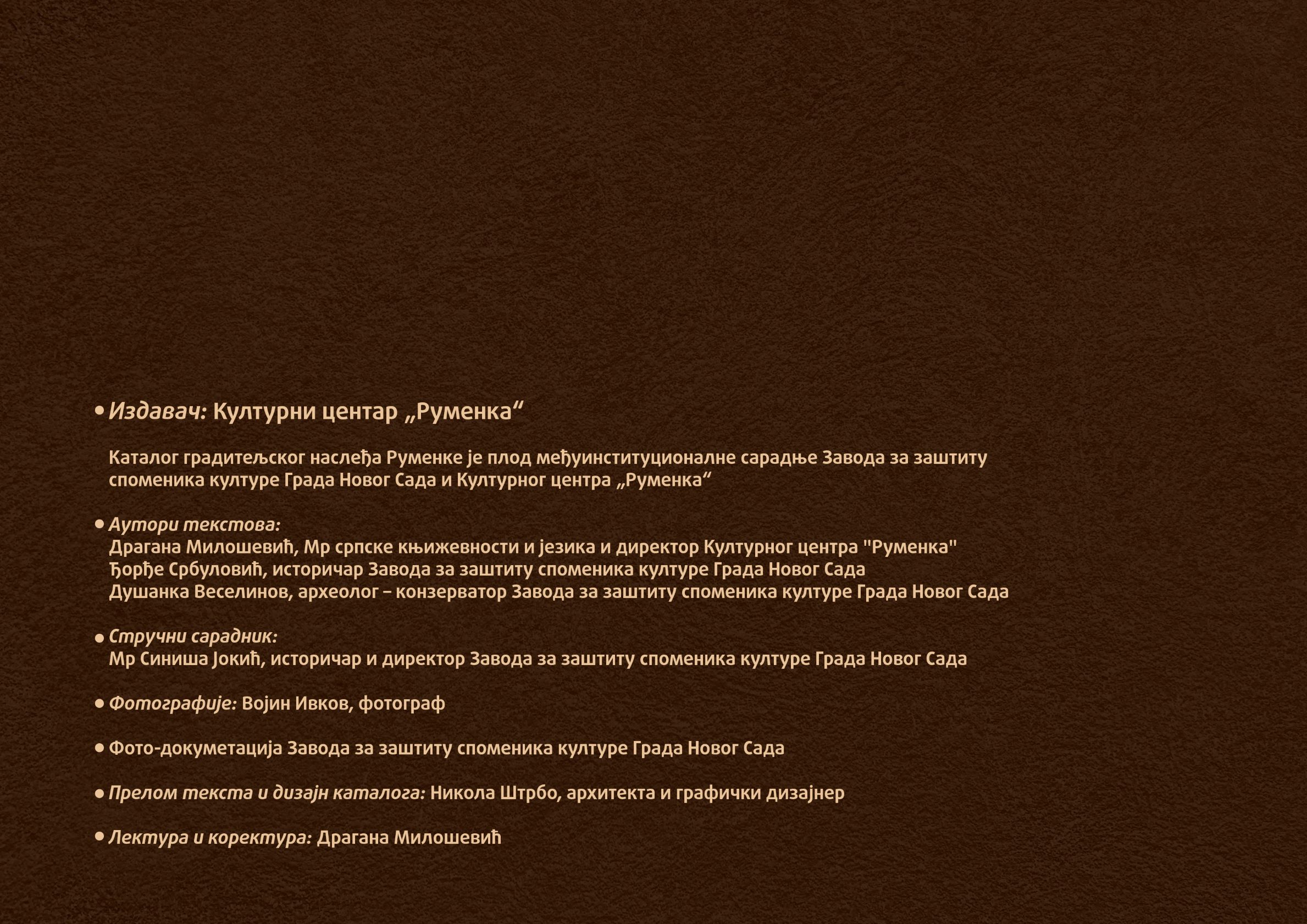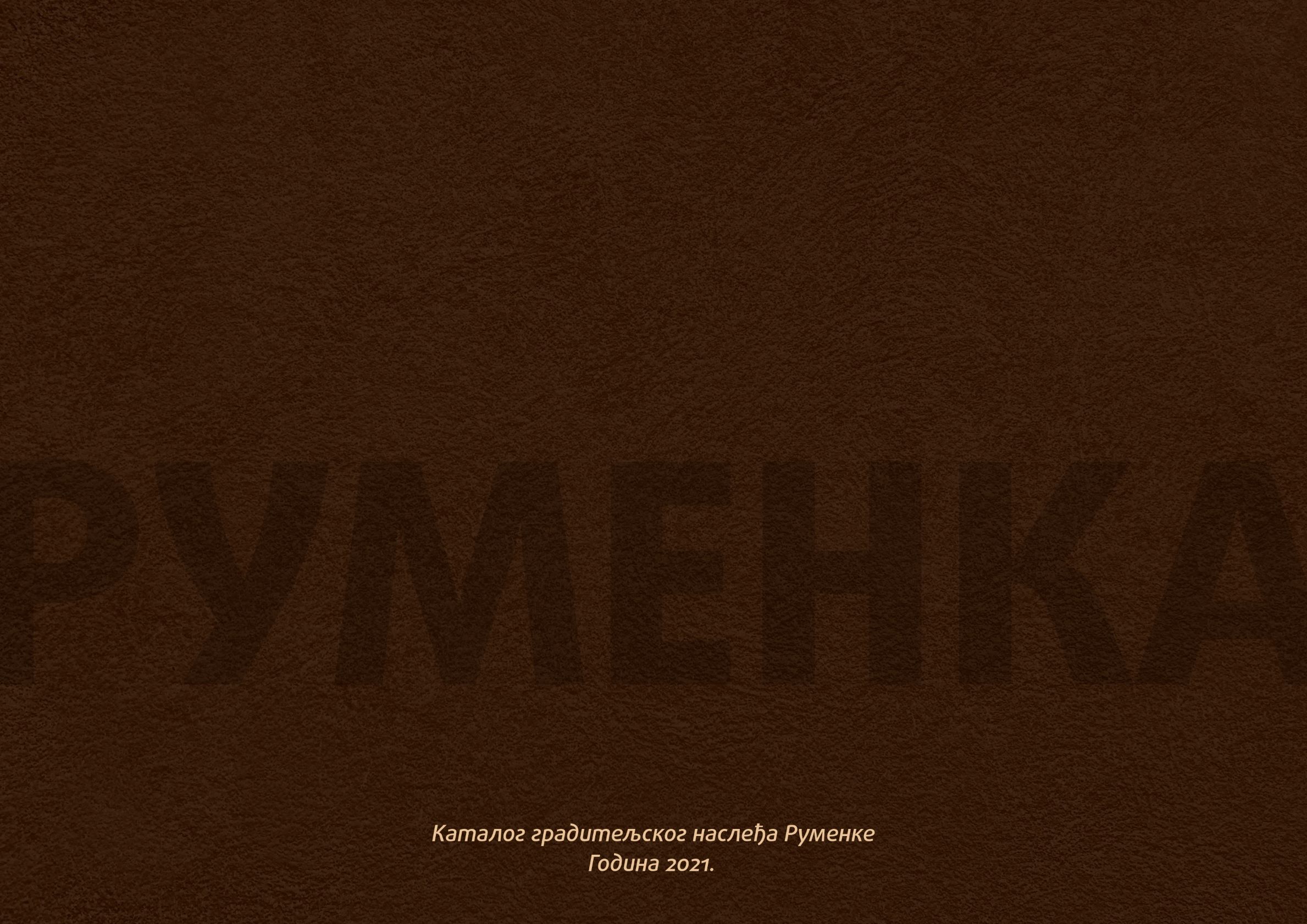 The project is an important step forward when it comes to tangible heritage and culture of memory of a site, with its unique, affirmative representation of the construction heritage of sacred, objects that have already been protected, public monuments and objects of special importance for the place and its locals. At the same time, the story about our roots, development, and disappearance of the construction heritage we preserve was written by historians, archaeologists, and other partners in the project. This is why it is of special importance to preserve it and arouse conscience about its enchantment and wealth of possessing such a gift from predecessors.
The Catalogue of Construction Heritage of Rumenka was created in order to collect, unify and preserve the enchantment of its tangible heritage and to present it as such to local and international audience. Having in mind that, in addition to cultural contribution, it is an important part of the tourist offer of the City of Novi Sad, especially in 2022, the year when Novi Sad, and hence Rumenka as its important part, will become the European Capital of Culture.
Therefore, the catalogue will be translated into English and its promotion, publications and the exhibition of photo-documentation is planned for the period when pandemic measures allow.