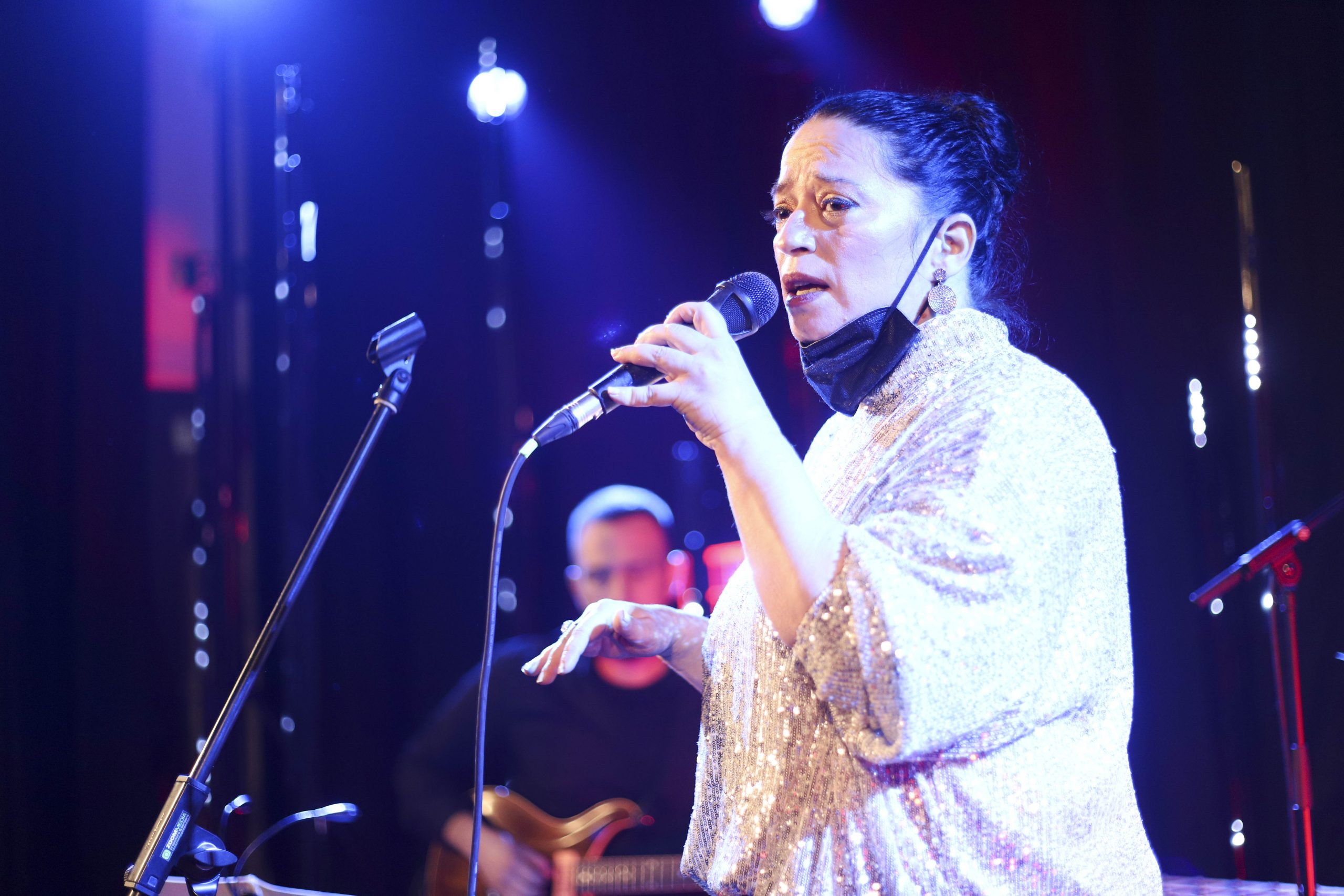 Extraordinary voice, jazz and beauty – an irresistible combination that describes the singer Svetlana Palada, whose career has been 25 years long. Fans of quality music will have a chance to listen to strong and gentle vocals of this energetic lady, in an interesting combination with the 'Džezva & Džezvica' jazz band online on 13 January within the traditional Novi Sad Doček. The concert could be followed on the new visitns.rs platform.
Recognizable and fearless, she has captivated audience attention with her vocals since '96 when she became the vocal soloist of Radio Novi Sad. Being aware of the importance of education, she began trainings in Belgrade, and at the Berkeley Summer School, as part of the 'Umbria' Jazz Festival in Italy in 2005, in the class of great musicians such as Donna McElroy and Denis Montgomery III. Afterwards she began teaching vocal technique and leading her own class at the Centre for Music Education 'Sklonište'.
In 2010, Svetlana signed her first foreign contract with 'Amadea Records' and her single 'Indigo Child' appeared on all music download sites such as iTunes and Cdbaby. In the same year, she started collaborating with the O&M Academy and participated as an assistant lecturer in vocal technique in the 'All That Show' musical, for which the music was written by Marina Adamov Stojadinović and the lyrics by Olivera Inić. She intensively cooperates with the Novi Sad Big Band and Aleksandar Dujin Quartet.
Svetlana Palada, vocals, Fedor Ruškuc, a double bass player, Vladimir Jakovljević, a guitarist, Nenad Kojić, a drummer equals 'Džezva & Džezvica', how would you describe the feeling that binds you to this great quartet?
We are all professionals, and we have been cooperating for a long, long time. Feđa, Nenad and Vanja are my colleagues, brothers, musical companions. We went through everything together. Everything that happens on the stage goes by the feeling. I feel comfortable and cosy in their company, just like a little coffee pot. It is always an honour for me to play with them so I am extremely glad that the audience will have the opportunity to feel our little paradise and start New Year with that feeling.
The pandemic inevitably affected the music world. All concerts were cancelled. The 'Džezva & Džezvica' band will be perform online, but the performance will be implemented without the audience in the Rumenka Cultural Station. What is it like to sing in front of an empty hall?
The feeling is not great. I also deal with pedagogical work, so I can say that I have been saved, because I have 'earned my bread', but that performing part suffers extremely, both me and other colleagues. I can say that I am sad about that and I would like that in the New Year, all this will stops and we start working as much as possible. On the other hand, a musician can do something. In addition to pedagogical work, this period provided me with time in which I could also engage in copyright. I hope that it will be implemented in the New Year. I wish for us to continue quickly, where we left off.
The whole artistic world has moved to the online format. How do you see the digitization of art?
The basic thing of our job is that exchange of energy with the audience. And without that, the feeling is not the same. I hope that it is temporary and that we will soon return to the clubs, to the stage, in front of the audience, which gives the meaning to our profession. The situation forced us to turn to
the online format, not only musicians but also other professions. Still, we have to cope with circumstances that are not great, as well as provide our audience with seductive jazz magic.
Where is jazz today, and how do you see it in the future?
Jazz has become like classical music. Classical music is a mother, jazz is a father, and all other types of music children. Fusion happens all the time and that is normal, but the essence always remains the same. For me personally, acoustics will always have priority, live music, live performance – it makes sense. I also think that change is not bad. The music flows and changes, but I believe that the essence of jazz will remain in the future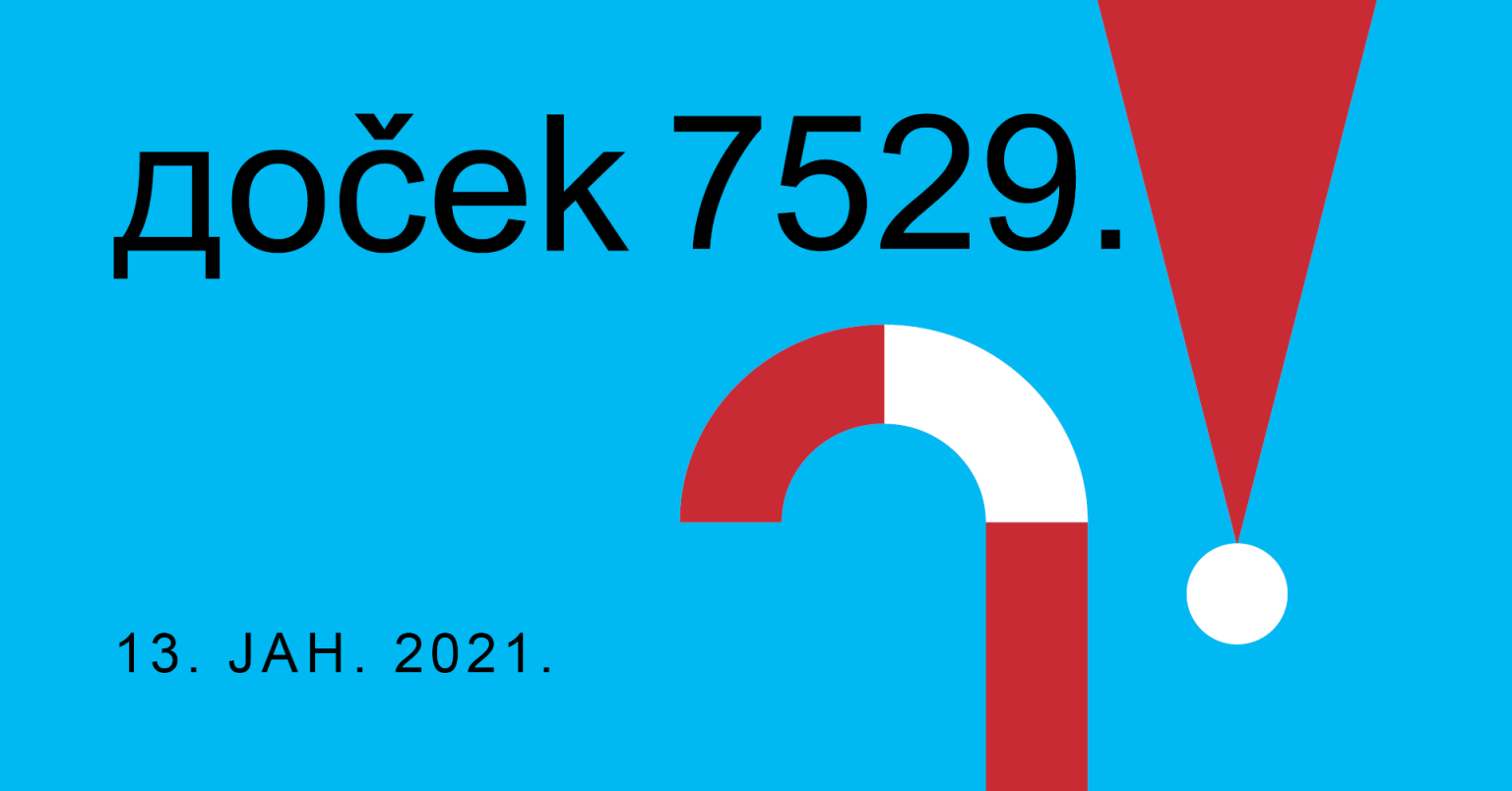 For the fourth time in a row, the citizens of Novi Sad are celebrating the New Year's Eve through the concept of two calendars, two time calculations, on 31 December and 13 January. This year, the European Capital of Culture decided to have an alternative – online programme within witch the world virtuoso Stefan Milenković with the Novi Sad ensemble Camerata Academica, opera singer Agota Vitkai Kučera accompanied with pianist Jelena Simonović Kovačević, Electrični Orgazam, Butch Cassidy, violinist Lana Zorjan, Novi Sad String Quintet will perform presenting new spaces for culture in Novi Sad. You can find detailed information and broadcasting schedules on the visitns.rs platform.
Photo: Uroš Dožić