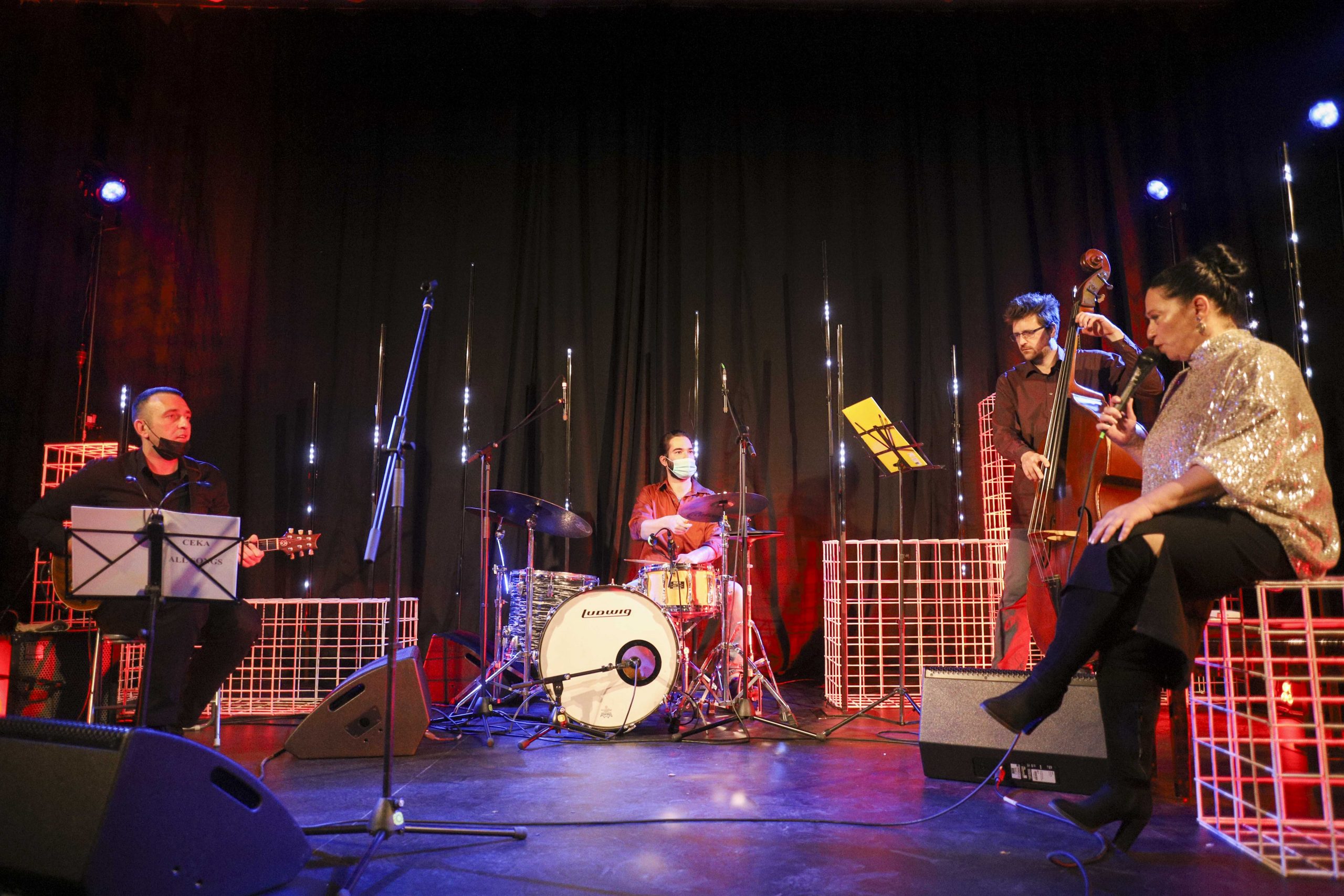 As part of the already traditional, fourth Doček, the audience will have a chance to enjoy the performance of the fantastic jazz quartet called 'Džezva & Džezvica', which will be held online on the new Visit Novi Sad platform on 13 January.
Svetlana Palada, a singer, Fedor Ruškuc, double bassist, Vladimir Jakovljević, a guitarist and Nenad Kojić, a drummer, excellent jazz musicians, have been playing together for over 20 years in different ensembles and share a love for the same type of music, but also for each other. It was not hard for them to gather for this occasion.
'We are all professionals, and we have been cooperating for a long, long time. Feđa, Nenad and Vanja are my colleagues, brothers, musical companions. We went through everything together. Everything that happens on the stage goes by the feeling. I feel comfortable and cosy in their company, just like a little coffee pot. It is always an honour for me to play with them', points out the singer Svetlana Palada, who has a 25 years long rich jazz career.
The same feeling is shared by a double bass player Fedor Ruškuc when he talks about the band, and adds that the concert within Doček 7529 will be special.
'Every jazz performance is a performance for itself. That's why jazz is so powerful. It is similar, but it is always different, so this concert will be special, too. It will also be different because the hall of the Rumenka Cultural Station will be empty. We like to communicate with the audience because the audience gives us energy, so I wish to all of us that the situation returns to normal and that we can play live. People are eager to go to concerts,' said Ruškuc, a world-class artist who has had the opportunity to collaborate with artists such as Keith Copeland, Dennis Rowland, Cristian Jacob, Antonia Bennet, Elliot Mason, Stjepko Gut, Vasil Hadžimanov, Ratko Divjak and many others.'
Svetlana Palada has drawn attention to herself since '96. She has won numerous awards, and is one of the most respected backing vocals of today. In 2010, Svetlana signed her first foreign contract with AMAdea Records and her single 'Indigo Child' appeared on all music download sites such as iTunes and CD Baby.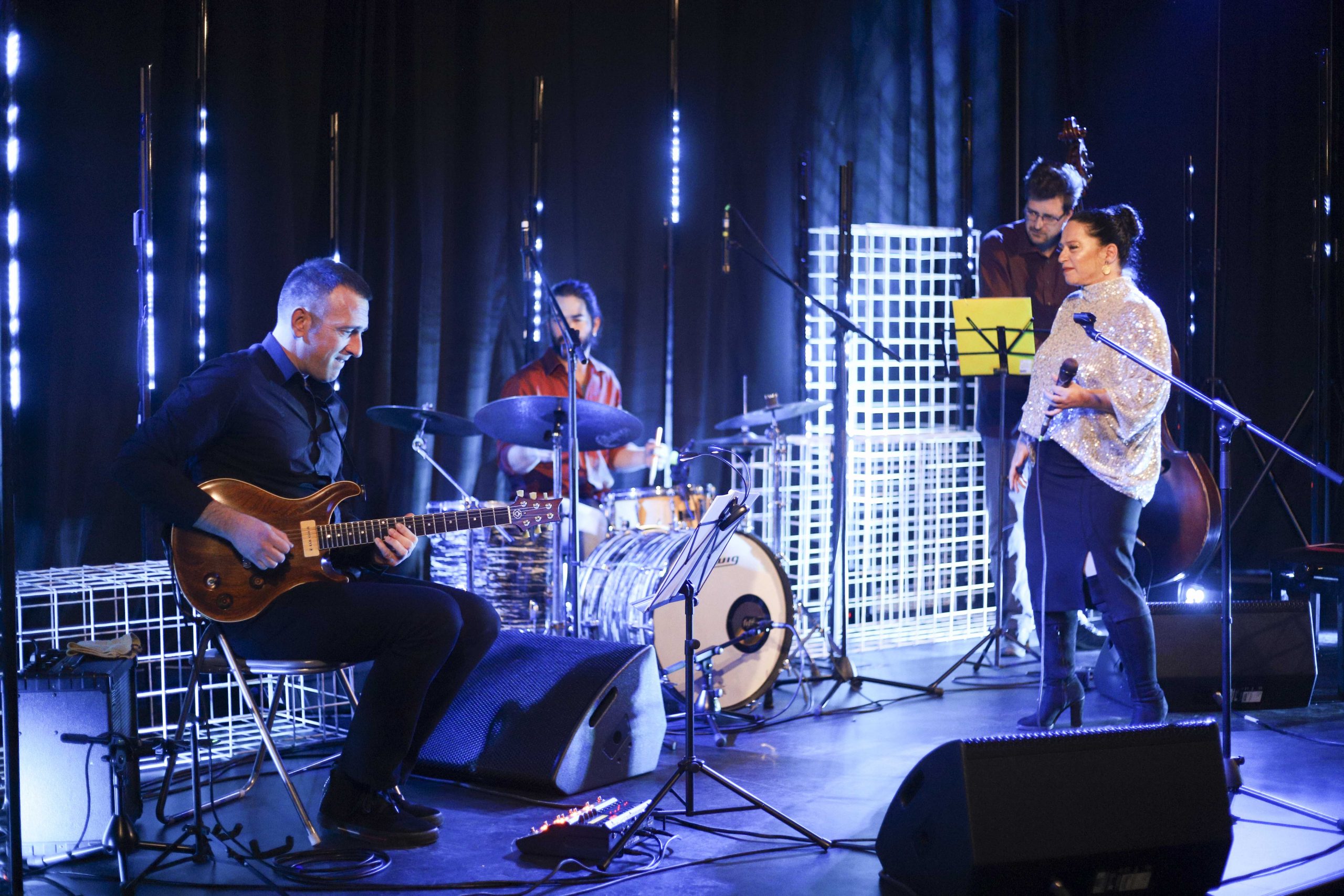 Guitarist Vladimir Jakovljević ha also a rich biography. In addition to graduating from the Jazz Academy in Graz, he collaborated with Boris Kovač on the recording of the 'Ballads at the End of Time' album, which was released for the foreign market. He has been collaborating with the 'Milaćopezo' band since 2005, and he is a member of the Novi Sad Big Band since 2006, with which he recorded the 'Samo Muzika' and 'Polaris' albums.
Although the youngest in this New Year's band, drummer Nenad Kojić can also be envied for his music career. He has collaborated with eminent jazz fusion musicians. He plays in numerous bands, and participated in various projects such as 'Mayoke Group', 'Mr. Balloon','Forum za Novi Ples Jezik Zidova', summer school 'Clime Art for Change','Catch the Rhythm of the Balkans' and many others. Since 2013, he has been a professor of drums at the 'Kulturno Sklonište'.
There is no doubt that 'Džezva & Džezvica' will make 13 January an artistic event to remember.
A unique Doček in Novi Sad, which connects two celebrations of New Year's Eve, two calendars and two ways of measuring time, will continue its tradition on 31 December and 13 January, but in online form, by opening new spaces for culture so that Serbian Athens can welcome the title of the European Capital of Culture. The fourth Doček will present a world famous virtuoso, performers that
received international awards, as well as young talents of different music genres – classical, traditional and electronic music, jazz, indie rock, rap, etc.
Photo: Uroš Dožić