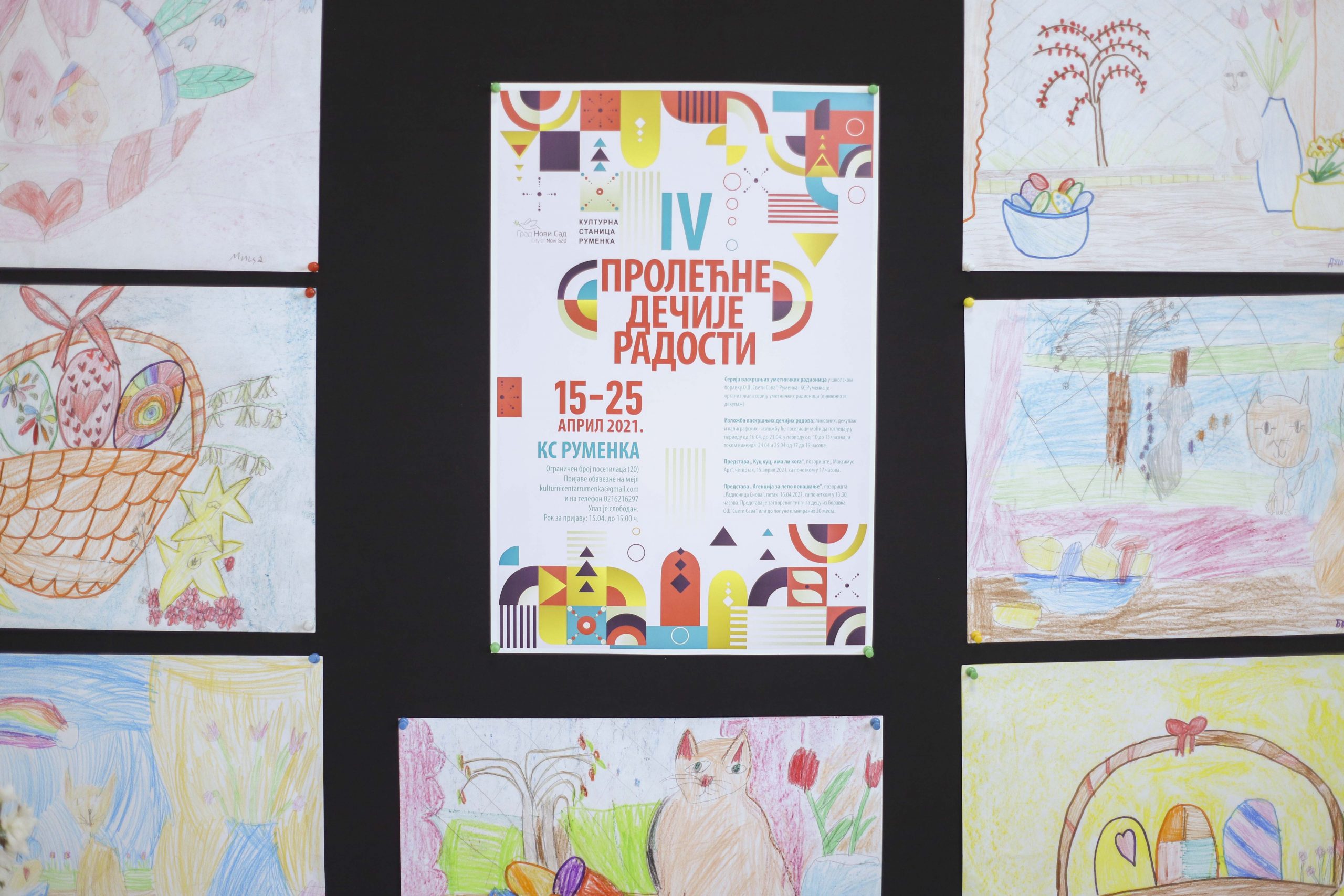 Exhibition of Children's Easter Works will be opened today, 16 April, in Rumenka Cultural Station within the traditional Spring Children's Festivities manifestation.
The works were created within the artistic workshop for children implemented by the Rumenka Cultural Station in the 'Sveti Sava' elementary school in Rumenka. The exhibition lasts until 25 April, and it will be open to visitors on weekdays from 10 a.m. to 3 p.m. and on weekends from 5 p.m. to 7 p.m
Despite the pandemic, the Rumenka Cultural Station dedicated the Spring Children's Festivities to the happiest Christian holiday, Easter, which we celebrate according to the Gregorian and Julian calendars, celebrating the richness of confessions and the national and ethnic diversity of the environment to which we belong.
The Rumenka Cultural Station is part of a network of cultural stations throughout Novi Sad, a unique model of culture in this part of Europe, launched as part of the 'Novi Sad 2021, European Capital of Culture' project.
The organisers ask all visitors to adhere to all measures in order to preserve their health and for better enjoyment of cultural content. Visitors are required to wear protective masks at all events. The maximum number of visitors indoors is controlled at all times. The organizer keeps the right to change the maintenance of the programme and the format of events due to change of epidemiological measures.
Photo: Uroš Dožić