The second International Fairytale Festival 'Do You Believe in Fairy Tales?', within which the audience will be able to enjoy puppet shows, music and various lectures, will be held in the Rumenka Cultural Station from 22 to 24 October.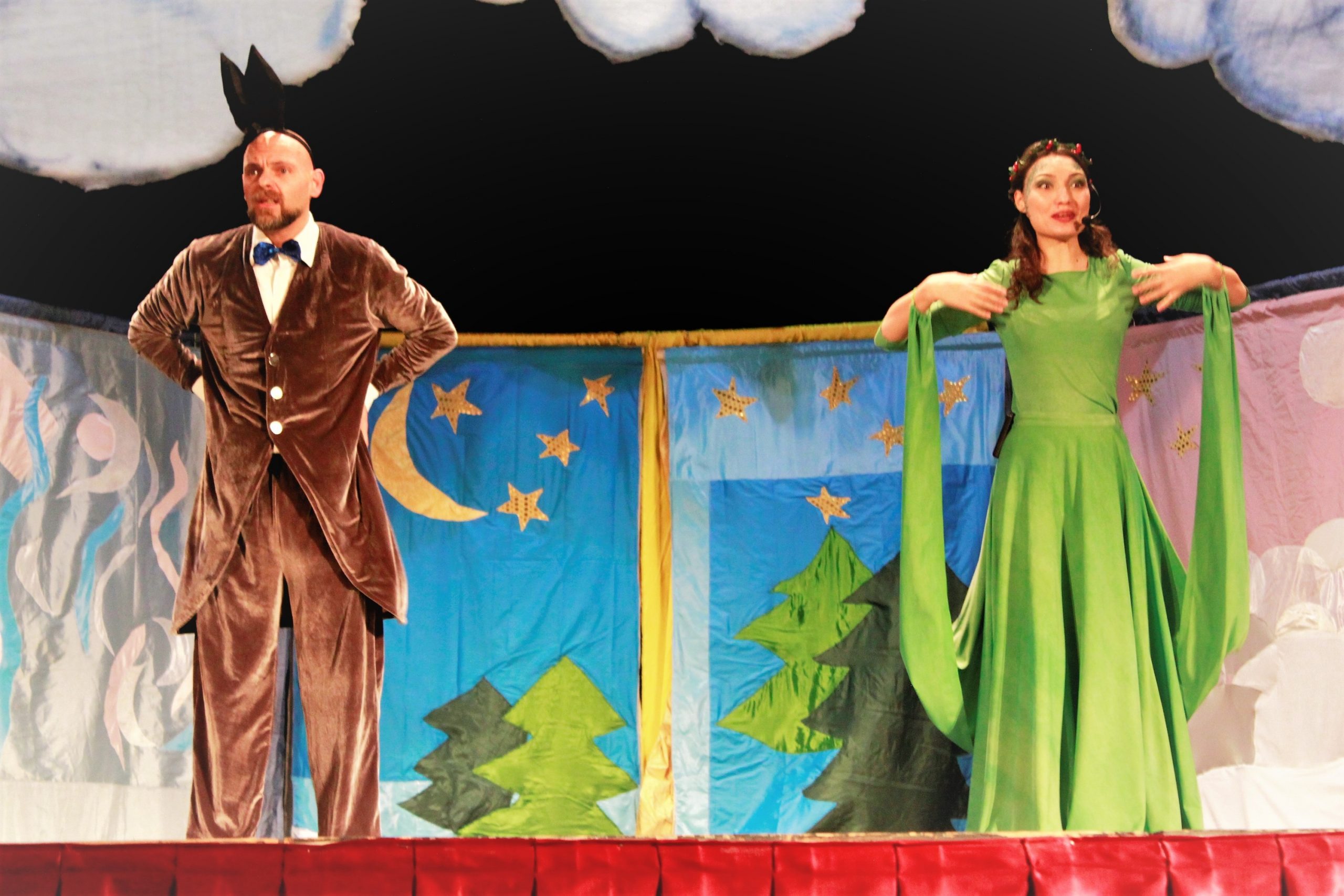 The festival will be opened on 22 October at 5 p.m. by the young and multi-award-winning pianist Petra Spasojević, and after the opening, a small choir and dance studio of Cultural Centre Rumenka will perform. During the first day of the festival, the audience will also be able to see the 'Fairy Tale of the Sun' play, co-produced by the drama studio 'Teatrilo' and Cultural Centre 'Rumenka', as well as a lecture by Jasmina Pivnički, PhD, who will remind all fairy tale lovers that they are an unavoidable part of imagination.
On the second day of the festival, 23 October, the Novi Sad Wind Quintet will perform a symphonic poem 'Peter and the Wolf' by Sergei Prokofiev, at 5 p.m. Afterwards, the Russian theatre 'Dar' will present the play 'Tales of a rabbit cousin' in Russian. On the same evening, the Maximus Theatre will perform the play 'It's not a small thing to be a snowflake'.
On Sunday, 24 October, the last day of the festival, fairy tales will be presented through tapestry and a puppet workshop. 'Atelje 61' will exhibit a tapestry with a fairy-tale motif from 1 p.m., and a renowned artist from Bulgaria, Darko Kovačovski, will delight visitors with a workshop called 'Making puppets for a puppet theatre'.. Musician Aleksandar Kočić will close this year's fairy-tale festival with three compositions.
All programmes are free of charge, and you can find more information on the Rumenka Cultural Station Facebook Page.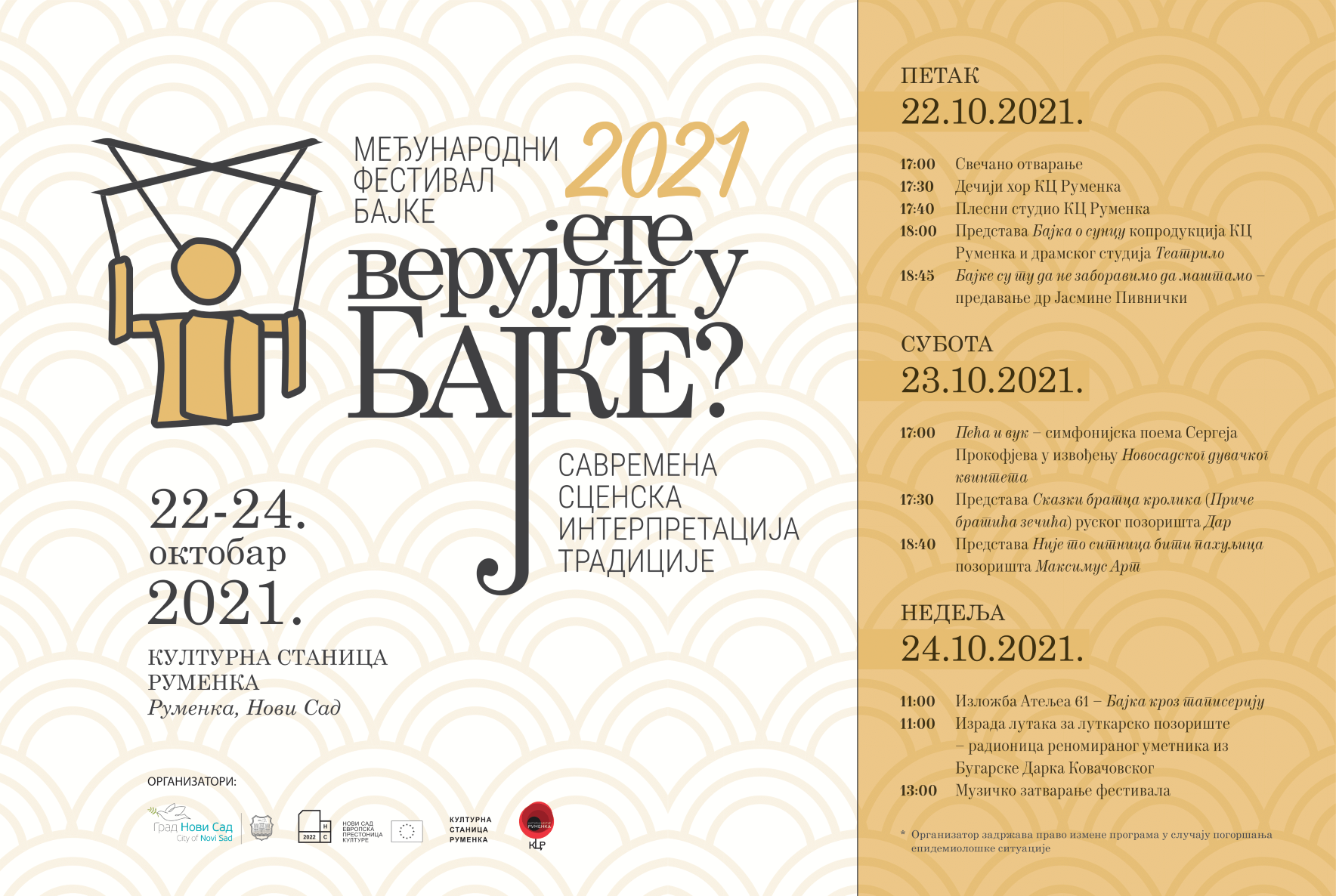 The organizer of the Festival is the Rumenka Cultural Centre, under the patronage of the City of Novi Sad and the 'Novi Sad – European Capital of Culture' Foundation.
The organisers ask all visitors to adhere to all measures in order to preserve their health and for better enjoyment of cultural content. Visitors are required to wear protective masks at all events. In case of change of epidemiological measures, the organizer reserves the right to change the programme and format of the event.